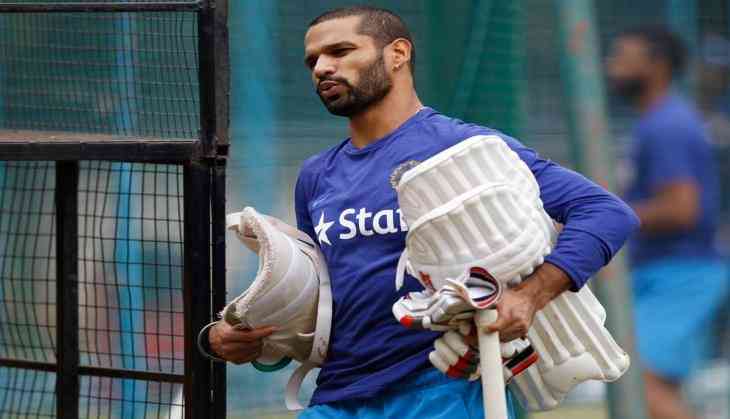 Indian opener Shikhar Dhawan, who plays for Delhi Capitals in the Indian Premier League said he is learning a lot from his coach Ricky Ponting and advisor Sourav Ganguly and would use it in the World Cup. Dhawan is a key player for his team in both IPL and the World Cup.
Dhawan was selected for the 15-member squad that will travel to England for the World Cup. Dhawan opens with Mumbai Indians skipper Rohit Sharma. The pair holds a record of most number of runs as an opening partner for India.
"Ricky Ponting and Sourav Ganguly...I am very fortunate that I am working with them now. They both have been great leaders. It is very good to be close to them because I can get their insight, know what was their mindset, what was their approach when they used to play or captain their side," The New Indian Express quoted Dhawan as saying.
"I am already learning so many things from them (and) it is helping me. I am grateful (for) that. I am sure those things are helping me in the IPL and I am going to take it to the World Cup," the left-handed batsman added.
Dhawan has 5,355 runs from 128 ODI matches he has played so far including 16 centuries and 27 half-centuries.
India will start their World Cup campaign against South Africa on June 5. India will play their arch rival Pakistan on June 16 after playing Australia and New Zealand.
Also read: Virat Kohli & Co can still make it to the play-offs; RCB fans here's the answer