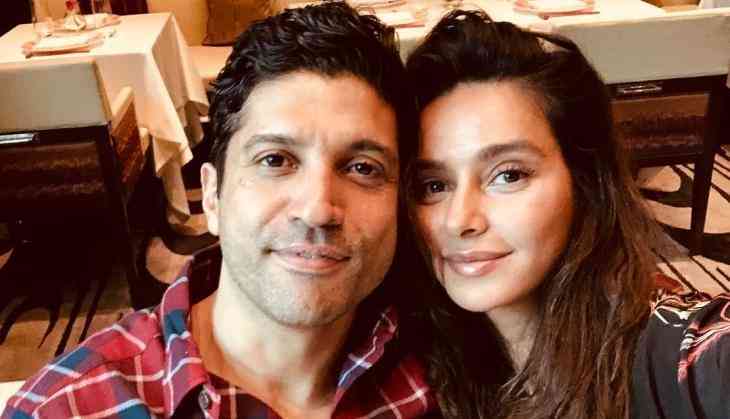 The International Cricket Council (ICC) organised an opening party as a curtain raiser for World Cup 2019. The ceremony also saw the introduction of the participating captains before the 60-seconds challenge started. Representatives from every country were supposed to compete with each other in a batting challenge. Anil Kumble and Farhan Akhtar were representing India in the tournament.
And guess who the host of the tournament was? Yes, it was Farhan Akhtar's longtime girlfriend Shibani Dandekar. Shibani was hosting the event along with Paddy McGuinness and Andrew Flintoff. The chemistry between the lovebirds was quite visible as they were winking at each other during the party. At one point Shibani also went to the Indian representatives and asked questions. Farhan was blushing when his girlfriend Shibani came in to ask questions.
Shibani asked Farhan when was the last time he played cricket, to which he jokingly replied, "When India won the World Cup in 2011. I thought it was best to retire when we were on top of our game."
Unfortunately, team India finished at the bottom of the points table with 19 points. England won the challenge with Kevin Pietersen in the team they hit 74 points to beat Brett Lee-led Australia by 5 points.
Also read: ICC World Cup 2019 Team India full schedule: Here's when Virat Kohli & Co will take the field in England