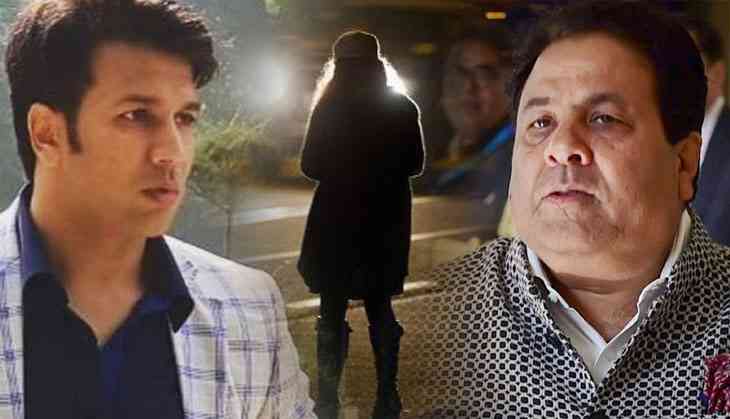 Rajiv Shukla led UPCA once again surrounded by serious allegations. According to source some shoking information about IPL Chairman aide Mohammed Akram Saifi reveraled.
He was running the hostel for Delhi cricketers and providing all the basic facilities. He was alleged that he collects hefty amount of money after providing basic training to the cricketer's. Then they were placed in different teams of UP.
The cricketers who were in Saifi's hostel were given priority in the UP cricket team.
Uttar Pradesh Cricket Association (UPCA) director Rajiv Shukla aide Mohammed Akram Saifi resigned after he was accused by an cricketer for providing prostitutes, sex and money in return for selection in the Uttar Pradesh state squad.
Rajiv Shukla aide was suspended by the BCCI after the sting operation by a TV Channel in which he was demanding bribes, prostitutes and money for getting selection in the team.
As per reported in News1, the claim was made by Rahul Sharma, one of the players from the state. Rahul Sharma cited that he was asked to contribute through "cash and kind."
Rahul Sharma cited that he also arrange fake age documents, made them to play in junior BCCI domestic tournaments.
As reported in Deccan Chronicle "Cricketers, who come from ordinary backgrounds, have had to wait on railway stations for the announcement of the teams and have to go back empty-handed as they can't afford to give selectors cars and cash. Doesn't matter if you hit the stumps twice, thrice or more, only those players will be selected who have gifted the selectors a car, or cash," one of the cricketers, who did not want to be identified, said.
On the other hand another cricketer Bhupendra Singh revealed that selectors asked him for Rs 2 lakhs, whereas Rahul claimed that Saifi had asked him to pay Rs 5 lakhs from him.
Also Read: Zimbabwe Vs Pakistan: This Zimbabwe cricketer becomes most capped international player across all formats