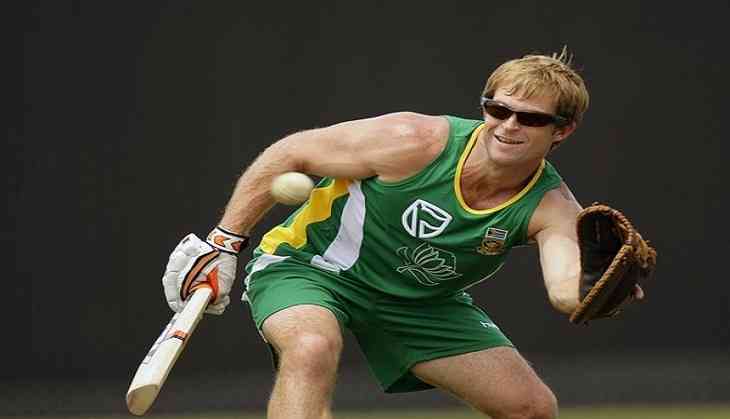 Three times Indian Premier League (IPL) champion Mumbai Indians had separated their way along fielding coach South Africa's Jonty Rhodes on 7th December. Mumbai has tied up with New Zealand's James Pamment for the 2018 season.
According to the statement issued by the franchisee, Rhodes wants to give more time for his business. Team owner Akash Ambani appreciated Rhodes and said that he has been a major contributor to the team's success.
Also Read: Yuvraj Singh terms Under-19 World Cup 'a turning point in his life'
"Jonty has been a pillar of strength and energy in Mumbai Indians. His contribution cannot be valued in words. We respect his decision and wish him the best for the future. Jonty will always be a part of Mumbai Indians family for life," Mumbai Indians owner Akash Ambani said.
"We are happy to introduce James Pamment to the MI Paltan (MI Fan Army). James is an experienced coach at the international level having worked with New Zealand Cricket as fielding specialist and development. What impressed us was the way James had coached Northern Districts in Champions League T20 in 2014, and to be honest, his sides' fielding unit was one of the best Mumbai Indians had ever faced," he added.
On the other hand, Pamment said that it was an honour to join the Mumbai Indians set-up.
Also Read: ICC Test rankings: Virat Kohli moves to the 2nd spot; Here's the list of top 5 players
"It's an honour for me to join the ranks of Mumbai Indians. It will be a great challenge and at the same time, a privilege to fulfil the duties of a role that was held by someone like Jonty. He has instilled a brilliant work culture among the players, on and off the field, and the results are out there for everyone to see. Mumbai Indians' is a champion outfit and I am grateful to the team's ownership on giving me this opportunity," he said.