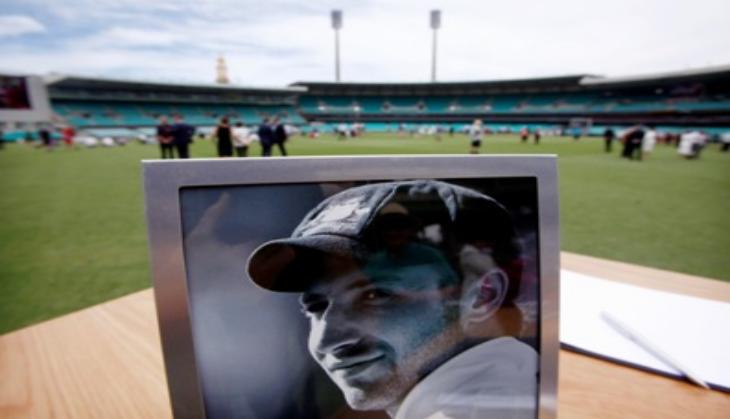 Phillip Hughes wouldn't have been saved even if he had been wearing the now-mandated British standard helmet, said Cricket Australia in an independent review into the death of the former Test opener.
While stressing that Hughes received adequate medical treatment at the time of the tragic incident, the report also ruled out the invention of stem-guard neck protectors as a proven way of preventing a similar tragedy in the future, news.com.au reported.
Hughes succumbed to injuries in November 2014 after being struck by a bouncer during a domestic match in Sydney. The batsman was knocked out after the ball made impact under his helmet, on the back of the neck.
In addition to these observations, the report recommended that all first-class cricketers should be compelled to wear helmets when batting against pacer both in nets and games.
According to the report, all close-in fielders except slips should wear helmets, while wicketkeepers should be required to wear protective eye-wear and head-wear.
The International Cricket Council will discuss these proposals at their next meeting at the end of May.
ANI