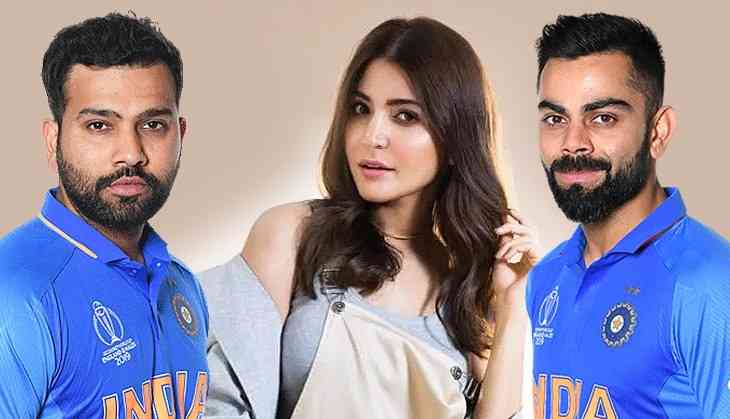 A rift between Indian vice-captain Rohit Sharma and skipper Virat Kohli was reported in the media after India's unfortunate exit from the recently concluded World Cup. Now, recent updates are coming in that Rohit Sharma has unfollowed his teammate Virat Kohli and Bollywood actress Anushka Sharma on Instagram.
According to a report in Mumbai Mirror, Rohit Sharma has unfollowed Virat Kohli's wife Anushka Sharma on Instagram, Rohit unfollowed Virat Kohli long ago when the rumours of a rift between the two surfaced.
"The problem between the two best batsmen started some years ago when Rohit and his opening partner Shikhar Dhawan left the management company that Virat is associated with. At the ICC World Cup 2019, everything appeared hunky-dory until the Indian team's abrupt exit after the semis," the report said.
The rift between the two of India's biggest cricketing superstar surfaced when it was reported that the Indian team is divided into two factions. One is led by the Indian opener Rohit Sharma and the other by Virat Kohli.
It was also being said that Virat Kohli doesn't involve anyone from the team when it comes to decision making. Indian players were upset when Vijay Shankar was inducted in the World Cup squad instead of Ambati Rayudu but nobody said anything as they feared they may lose their spot as well.
Also read: MS Dhoni to serve in Kashmir valley confirms Indian Army