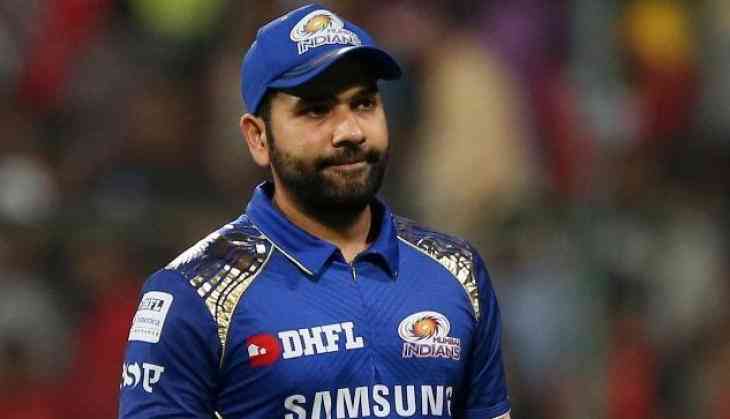 Rohit Sharma did not play against Kings XI Punjab yesterday as he suffered a thigh injury during training session in the nets. But so you know that this is the first time that Rohit Sharma has missed an Indian Premier League match since May 27, 2008. Its been 11 years since Rohit last missed an IPL match. This was the first time Mumbai Indians were playing without Rohit in IPL since he joined the team in 2011.
Rohit Sharma played the first three seasons of the IPL for Deccan Chargers and played a crucial part in its victory in 2009. He was then bought by Mumbai Indians after Deccan Chargers was dissolved and won three titles for them in 2013, 2015 and 2017. Rohit is the only player who has won four IPL titles in the history of the tournament.
Rohit Sharma was seen collapsing and clutching his thighs during net session ahead of their match against Kings XI Punjab. Rohit was surrounded by his team-mates and was carried off the field by team physio Nitin Patel. Kieron Pollard was made the stand-in captain for the match and he won it for his team by 3 wickets.
As far as the match is concerned, Chris Gayle and KL Rahul played an important role in Kings XI Punjab's 197 run innings. Kieron Pollord single handedly chased down the mammoth target by his 83 run knock which included 10 sixes and three fours.
The match went into the final over with Alzarri Joseph and Rahul Chahar taking it to the final ball till Mumbai Indians won.
Also read: 'Steve Smith and David Warner got away with murder,' says this West Indies superstar