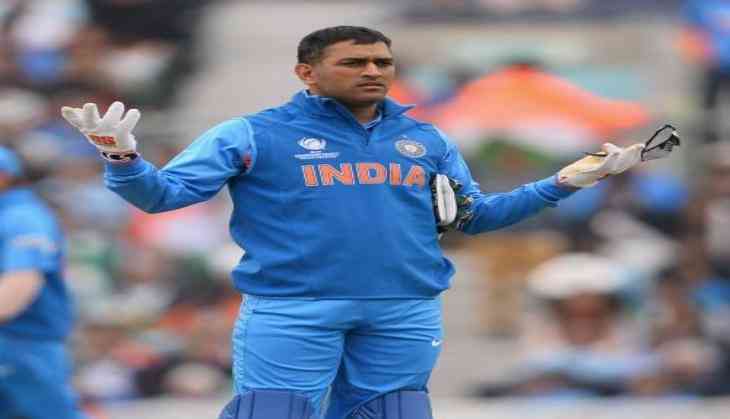 Three people were arrested after they stole LED TV from a house in Noida rented out by former Indian skipper MS Dhoni. The burglars stole from Dhoni's house during a renovation work which took place in April this year. The accused had robbed laptops, inverters from other houses as well, said local police.
MS Dhoni is currently on national duty in England and Wales. Dhoni is part of India's World Cup squad that is playing under Virat Kohli's captaincy. MS Dhoni is looking in good form as he scored a brilliant century against Bangladesh during a warm-up match.
Dhoni scored 34 off 44 balls against South Africa during India's first World Cup match on June 5. Dhoni and the Indian team will be playing against Australia on June 9 before playing against New Zealand on June 13. The Indian team will meet their arch-rival Pakistan on June 16 at Old Trafford, Manchester.
MS Dhoni was recently caught up in a controversy after he wore gloves with Indian Army Para forces insignia printed upon it. The International Cricket Council (ICC) requested the Board of Control for Cricket in India (BCCI) to ask Dhoni to remove the symbol from his gloves. The BCCI asked the ICC for permission to let Dhoni wear the gloves but the apex cricketing body denied their proposal.
Also read: Sunil Gavaskar slams MS Dhoni over glove controversy, says he is not bigger than rules