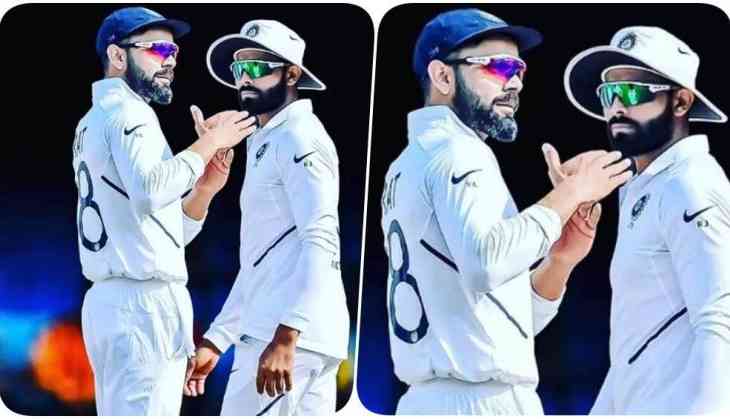 Indian skipper Virat Kohli is not just the best batsman but also one of the best when it comes to making fun of his teammates and other cricketers on social media. From Yuzvendra Chahal to David Warner, nobody has been able to get the better of the Indian skipper.
And Ravindra Jadeja is the latest in the list to get trolled after the all-rounder tried to make fun of his captain over his avidity to use the DRS.
Both the players are the best at what they do on the field but they are not as virtuoso when it comes to use of DRS.
Everytime, Jadeja somehow manages to persuade his skipper to go for the review quite frequently off his bowling but most of the time, both of them get in wrong.
"Dekho bhai meine nai bola hai review lene ko (I didn't ask you to take the review)," Jadeja wrote alongside a picture of him with Virat Kohli, who is making the signal for DRS.
Virat Kohli without wasting much time replied on the post and trolled the all-rounder instead for having doubts after asking his skipper to go for the review.
"Tujhe toh hamesha out hi lagta hai. Review lene ke baad sab doubts aate hain tujhe (You always think it is out. But you start having doubts after asking for the review)," Kohli hit back at Jadeja.
Virat Kohli's success ratio with the DRS as a batsman is not something he can swagger about. For the past two years, between November(2017) and October (2019), Virat didn't get even one DRS call right as a batsman.
His ill-fated run saw him lose 9 DRS calls in Test cricket. He has a success rate of 8.3% when it comes to using the DRS.
Also Read: Former Pakistan captain Aamir Sohail opens up on spat with Navjot Singh Sidhu during 1996 Sharjah match