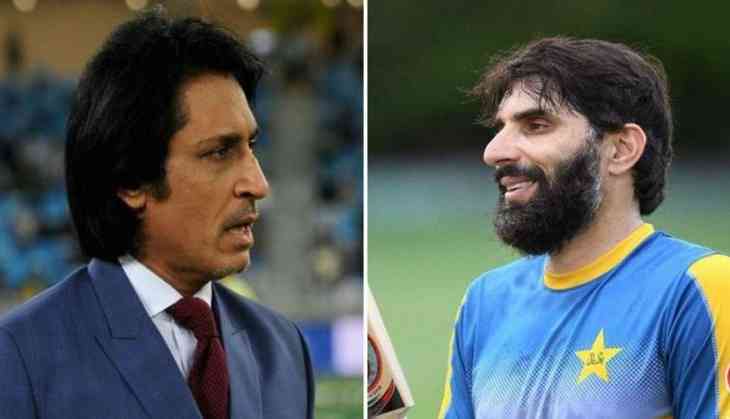 Former Pakistan captain Ramiz Raja has stated that the national team will be committing a huge mistake if they appoint ex-skipper Misbah-ul-Haq as head coach.
Ramiz Raja's statement came after speculation of Misbah being named as the head coach and the chief selector surfaced.
Ramiz Raja further noted that Misbah has a very defensive mindset and also went on to say that if Pakistan want to become the best team in international cricket, they will require a coach who has an aggressive and attacking approach.
"Misbah has a defensive approach towards cricket and waits for the opposition to make a mistake instead of being proactive," Ramiz was quoted as saying by cricketpakistan.com.pk. "He won many matches with this approach in UAE, however Pakistan cricket needs individual who can make things happen rather than react to the opponent's gameplan.
"Virat Kohli has taken the Indian team to new heights [in Test cricket] with his aggressive and fearless approach. Pakistan needs to follow suit as there is aggression in the men in green's DNA and they need individuals in the think-tank who can make plans that are according to the demands of modern-day cricket.
"Pakistan under Misbah was only successful in one type of condition and played safe cricket. If the men in green want to change their fortunes in Test cricket and increase their fan following, they need a fresh approach and that can only happen when people with aggressive mindsets are in charge."