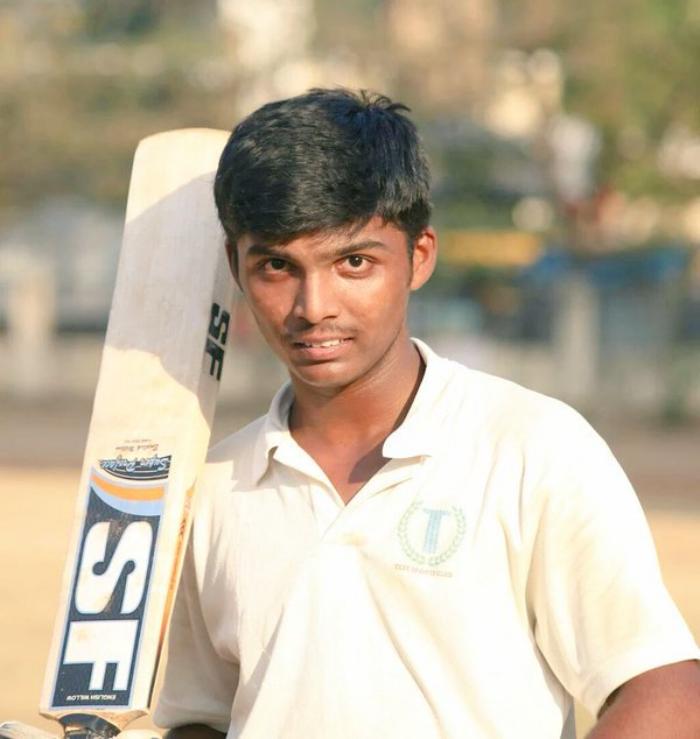 Mumbai school cricketer Pranav Dhanawade has been in the news since Monday, 4 January, after a record-breaking innings for KC Gandhi English High School, Kalyan, at the U-16 HT Bhandari Trophy Inter-School Cricket Tournament. It was organised under the aegis of the Mumbai Cricket Association (MCA).
The 15-year old broke the record of English cricketer AEJ Collins on Monday when he surpassed the latter's score of 628*. A day later, he created a new milestone after crossing the 1000-run mark for his side. His side declared at the score of 1,465, with Dhanawade remaining unbeaten at 1,009 runs.
His incredible feat saw him trend on social networking sites throughout the world. Here are some facts you need to know about the youngster:
Pranav Dhanawade is the first cricketer to score over 1,000 runs in one innings, at any professional level or any format of the game.
Pranav's father, Prashant Dhanawade, is an auto-rickshaw driver in Mumbai.
The youngster attends cricket training at the Modern Cricket Club in Mumbai and is coached by Mubin Shaikh.
Pranav Dhanawade is current studying in the 10th standard at KC Gandhi English High School.
Before his landmark 1,009-run innings, Dhanawade had lost his wickets in the 80s in the previous two matches of the tournament.
While his feats with the bat have made him an overnight star, Dhanawade is also a very good wicket-keeper.
During his historic innings, Dhanawade hit an incredible 188 boundaries, including 129 fours and 59 sixes.
The record broken by Dhanawade for the most runs scored in one innings, that of Arthur Collins, had stood for 116 years.
Dhanawade also helped his team break the record for the highest runs scored by a team in one innings. The earlier record was held by Victoria, after they had scored 1,107 runs against New South Wales in 1926.
The youngster idolises Sachin Tendulkar, Brad Haddin and Mahendra Singh Dhoni, among other cricketers.