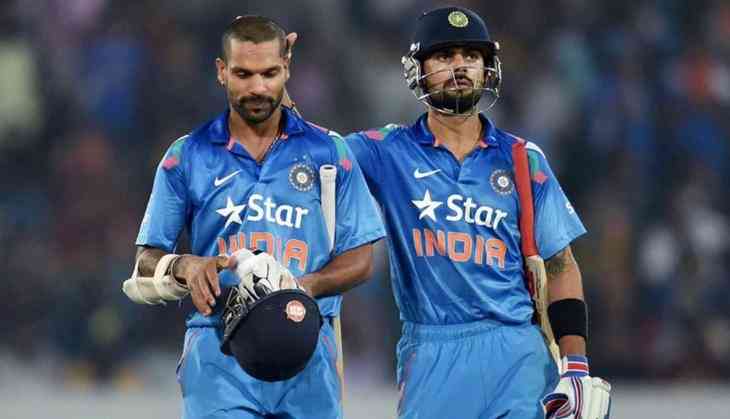 Team India had been really busy lately with various series and the cricketers don't get much time to relax. While the schedule is believed to genuinely hectic for India, the players took some time off and celebrated Shikhar Dhawan's anniversary.
On 31 October, captain Virat Kohli hosted MS Dhoni, Shikhar Dhawan and others at his Delhi based restaurant Nueva.
The India squad is in Delhi for their first T20 international match against New Zealand at Firoz Shah Kotla stadium on 1 November. But a day before the match Virat Kohli's boys visited a special place. India captain, who belongs to Delhi, invited his boys for a fine dining evening.
Indian explosive opener Shikhar Dhawan took it to Instagram to share his excitement and wrote, "
Had great nite at Nueva restaurant with boys last nite @virat.kohli @rahulkl .Loved the food and service. Thanks for celebrating my anniversary.😊👍🏼👍🏼"
Virat Kohli's boys were gathered at his restaurant to celebrate Shikhar Dhawan and Ayesha Mukherjee's fifth marriage anniversary.
In the recently concluded three match One Day International series India have defeated Kiwi team by
2-1. and Now high-spirited Indian boys are looking for their maiden win over New Zealand team in three matches T20 International.