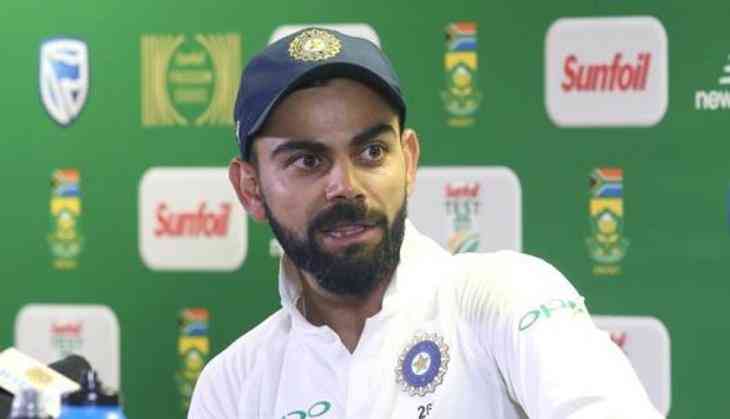 The former Pakistan skipper and batsman Azhar Ali is in line to replace Indian skipper Virat Kohli at Surrey County Club for few matches of the season.
Apart from that, Indian Skipper Virat Kohli will soon be undergoing a fitness test which will decide his availability for the tour of Ireland and England.
According to the BCCI sources, the 29 year old Indian Skipper has been diagnosed with slipped disc and is likely to miss the planned County stint with Surrey. The tour consist of three four day matches and three Royal London Cup One-Day matches in his bid to prepare for the English summer.

Kohli's Spinal nerves suffered some damage and if the injury does not recovered fast then surely he is going to miss the some matches ahead of the England tour, quite disappointment for the England fans and Indian fans too.

In the last 12 months, he played nonstop cricket has resulted in suffering from a slipped disc and the problem was diagnosed by one of the top orthopaedic surgeons in the country, who practices at a Khar hospital.

India Captain had signed the contract with Surrey in his advance to prepare for the England tour which is likely to commence in July. He is also likely to miss the test match against Afghanistan including two T20 match against Ireland, scheduled to be played ahead of England tour.
Also Read : World Environment Day : Virender Sehwag tweeted a beautiful message that will touch your heart