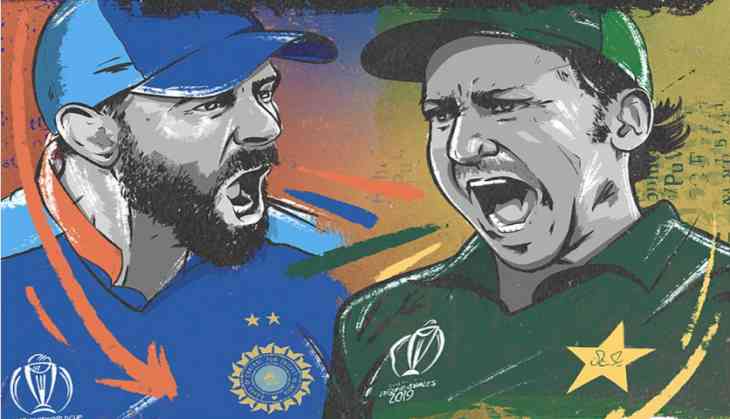 Pakistan Cricket Board (PCB) has filed a complaint with the International Cricket Council (ICC) about the television commercial by Starsports which they have found objectionable. The advertisement they have complained about is the continuation of 'Mauka Mauka' by the host broadcaster.
The advertisement shows India claiming to be Pakistan's 'baap' or father which they have complained about. The top Board of Control for Cricket in India (BCCI) officials are aware of the issue but have stayed away from it as it doesn't concern them. The matter is between the PCB and Starsports, BCCI has nothing to do with it so they have chose to stay away.
The commercial shows a Bangladeshi fan asking a Pakistani fan about Sunday's encounter. The Pakistani says that his 'Abbu' (father) used to tell him that one should keep trying and suddenly an Indian fan says "Maine kab kahaa" (When did I tell you?).
Pakistan TV channel also released a commercial in retaliation to the Indian one where a character portraying IAF pilot Abhinandan Varthaman can be seen answering cricket related questions. The commercial was not received very well here in India after it went viral on social media.
India and Pakistan are locking horns in World Cup today and India after coming to bat has put up 305 runs from 46 overs before rain interrupted the match. Rohit Sharma scored a quick 140, while KL Rahul scored 57 and Virat Kohli remained unbeaten at 71.
Also read: Rohit Sharma becomes the first Indian to hit back-to-back hundred against Pakistan