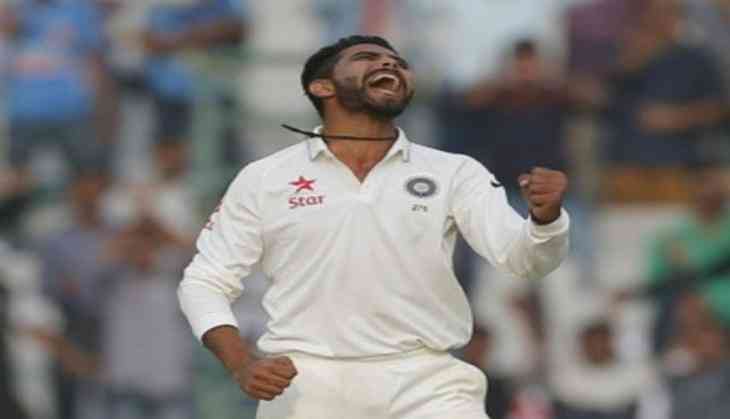 Ravindra Jadeja will get a chance to reclaim the top bowling and all-rounder spot in the ICC Test Player Rankings when India take on Sri Lanka in the three-match Test series, starting in Kolkata on Thursday.
The 28-year-old, who has played 32 Tests till date and taken 155 wickets and scored 1136 runs, currently sits second in both the categories.
In the bowlers' table, he is 12 points behind England's James Anderson, while in the all-rounders' list, he is eight points behind Shakib Al Hasan of Bangladesh.
If Jadeja puts up a strong show with both bat and ball, then he will regain the top slots he last held following his side's second Test against Sri Lanka in August.
While that was the first time he had surged to number-one in the all-rounders' list, he was the top-ranked bowler until Anderson leapfrogged him on September 9 following the Lord's Test against the Windies.
Apart from Jadeja, India's sixth-ranked Virat Kohli will also be eyeing a return to the top-five among batsmen as he presently trails Australia's David Warner by just one point.
Other India batsmen inside the top-10 include Lokesh Rahul (eighth) and vice-captain Ajinkya Rahane (ninth), while batsmen outside the top-20 are Shikhar Dhawan (30th), Murali Vijay (36th) and wicketkeeper Wriddhiman Saha (47th).
-ANI