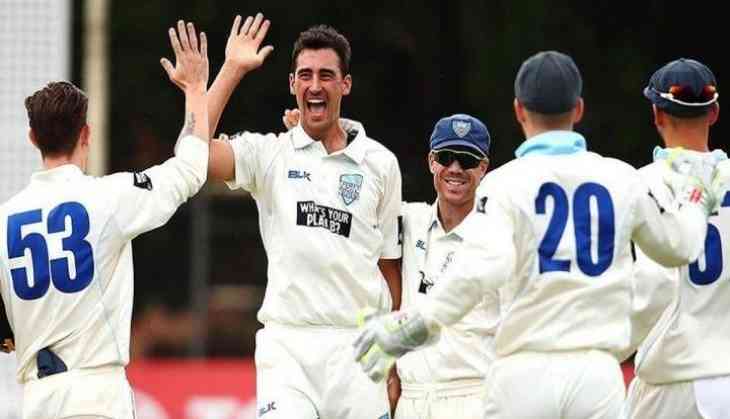 Australia and England are all set to have jersey numbers and names on the back of their playing Test T-shirts for the first time under changes proposed for ICC Test championship. In the first-class cricket England and Australia already wear numbers on their backs, unlike other countries.
Initial reports of the change faced resistance and skepticism from Test match traditionalists but it has been welcomed by Australian Test batsman Travis Head.
"It doesn't bother me in the slightest, and I think if it helps the fans then that's a good thing. That's why they brought it into Shield cricket so that people could identify players they probably don't see all that often, especially now with games being live-streamed," Head said.
"The detail in the television coverage these days is pretty good, so I guess this is aimed more at people who are at the ground," he added.
The introduction of cap numbers and series details stitched in below the badge on their chest is a recent introduction. England and Australia will play the Ashes series in August this year after the World Cup. Australia is the current holder of the Ashes Cup and will look to win it again in England. Australia haven't won an Ashes series away from home since 2001.
Also read: Ricky Ponting backs this player to be India's no. 4 batsman in World Cup