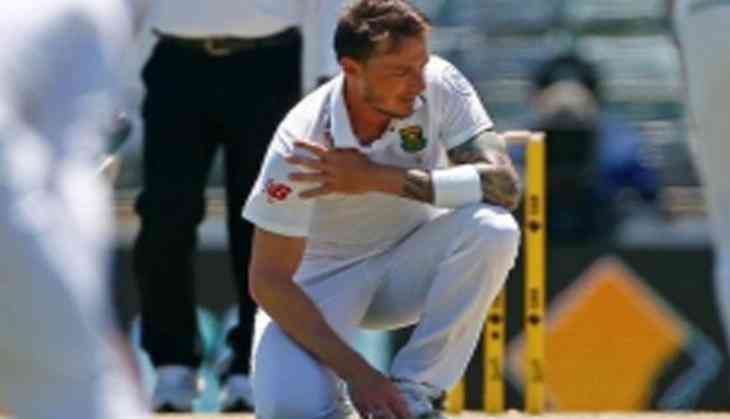 South Africa paceman Dale Steyn (ANI)
South Africa pace spearhead Dale Steyn, who is eyeing a comeback to international cricket, has ruled himself out of the Sunfoil Series' action which begins next week, saying he has decided "not to play right now".
This assertion from Steyn has dealt a serious blow to the Proteas who would be hosting Bangladesh in the two-match Test series, followed by three ODIs and two T20Is.
Steyn has been out of action since he got his right shoulder fractured during Australia's first innings of the opening Test against South Africa, which the Proteas went on to win by massive 177 runs at the WACA Ground in Perth.
It was last week speculated that the right-arm pacer would be making a return to cricket by playing in the first round of domestic fixtures this season.
However, now it is reported that he has ruled himself out of playing four-day cricket.
"I've decided not to play right now. I'm bowling fine but I haven't hit the full workload I'd need to handle four-day cricket or a Test so I decided it was best not to play," Sport24 quoted Steyn as saying to a website.
The 34-year-old, who believes that playing shorter formats of the game might be a good place to start, added that he was trying to make sure that he did not break down again.
The Sunfoil Series action will provide new coach Ottis Gibson to have a look at his players before the Bangladesh series gets underway.
Steyn has captured 417 wickets at a whopping average of 22.30 and at a strike rate of 41.4 balls in 85 Tests he has played so far.
-ANI