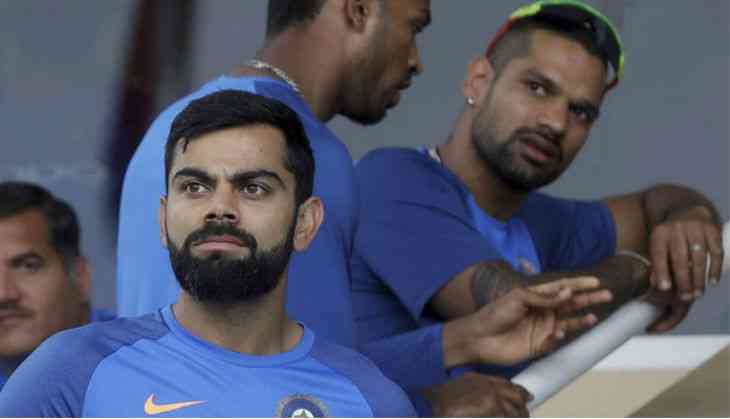 The former Indian skipper Virat Kohli is arguably one of the greatest batsmen of the current generation. Not just his batting style but the cricket fans are crazy about the way he carries himself both on and off the field. Virat is often called an aggressive player but when the Indian cricketer goes for hunting on the ground, every cricket fan love him because his aggression makes India win.
Led by Virat Kohli, men-in-blue are at the top spot in Test cricket and if their winning streak in seven One Day International is anything to believe, then the Delhi-lad knows where he is guiding the national cricket team.
Whenever Virat's opponent had tried to provoke him on the ground they had gone under the wrath of Indian batter. But the legendary Australian wicket-keeper batsman Adam Gilchrist believes that Virat Kohli's in face attitude should not be followed by his boys.
While talking to Hindustan Times, Adam said, "If I were in his team, I wouldn't be identical to him on the field. You have got to do whatever comes naturally to you and what you believe in. It doesn't mean every player who doesn't act like Virat questions him."
"If it's a false bravado, at some stage it will let you down. You will get caught because you will be pretending so much that you'll forget to play the game of cricket," he further added.
Not just Adam but the former Indian skipper Rahul Dravid too believes that Kohli is too 'outrageous' and Rahul, 'cringes on reading his statements before a series'.
Earlier, the Australian wicket-keeper, batsman Adam Gilchrist believes that the Indian skipper Virat Kohli and Indian squad have so many benefits just by having a player like MS Dhoni in the team.
"I think they (Indian team) probably benefit more than they know by his (Dhoni) experience and him just being around. I wonder whether people around undervalue his experience and calmness that MS brings to the change room," Gilchrist said.
Adam Gilchrist is considered as one of those players who totally redefined the role of a wicket-keeper cum batsman in a team. The former Australian wicket-keeper believes that Dhoni is so good with his bat that you can ask him to play at No 3 or at No 7. Gilchrist further adds that current Indian team have so many options and MS Dhoni made this team stronger with his versatile ability.