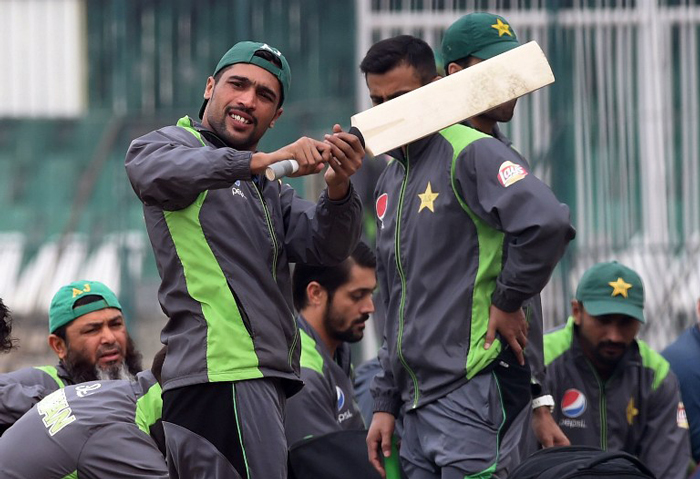 New Zealand has come to the aid of tainted Pakistani fast bowler Mohammad Amir by granting him a visa for Pakistan's upcoming New Zealand tour, as he attempts to resurrect his international cricket career.
Amir was banned for five years and served jail time after indulging in spot fixing during Pakistan's 2010 tour of England.
Reports said that New Zealand immigration officials considered withholding his visa on character grounds. However, they decided to grant him entry into the country, taking into account his completed suspension and support for him from the Pakistan and New Zealand cricket boards.
New Zealand's immigration authority states on its website,
"People with criminal convictions or who have provided false or misleading information will not be granted a visa unless a character waiver is granted.
"In the case of character waivers, each application is considered on its individual merits and taking into account, for example, the seriousness of an offence, number of offences and how long ago the event/s occurred."
The last time Amir was in the national team was in a Test against England at Lord's in August 2010 before the scandal broke out. Amir and two other players - captain Salman Butt and Mohammad Asif - were suspended by the International Cricket Council after the Test, for taking money to bowl predetermined no-balls in a spot-fixing scam.
The left-arm pacer was just 18 and had appeared in 14 Tests, 15 ODIs and 18 T20 internationals when the ban was imposed on him.
Pakistan will play New Zealand in three Twenty20 internationals starting in Auckland on 15 January and three one-day internationals later in the month.