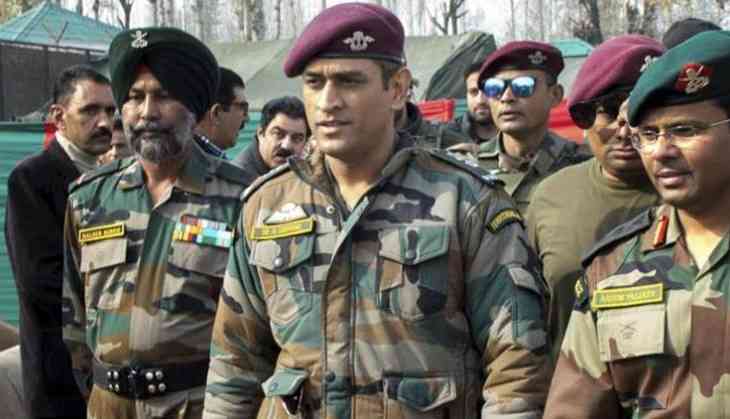 After reports came out on MS Dhoni that he will be serving in the Indian Army the former Indian skipper was spotted at the Mumbai airport on Saturday, July 27. After India's unfortunate exit from the 2019 World Cup, MS Dhoni made himself unavailable for the West Indies tour.
Several reports came in that MS Dhoni will serve with the Indian Army in the Indian state of Jammu & Kashmir. It was then being reported that MS Dhoni will serve as part of the victor force. It is being said that MS Dhoni will serve in Kashmir till August 15.
Dhoni is an honorary lieutenant colonel in the Indian Army and has completed his basic training at Agra training camp. Dhoni is part of the parachute regiment in the Army's special forces.
On July, 25, the Indian Army stated, "Lieutenant Colonel (Honorary) MS Dhoni is proceeding to 106 TA Battalion (Para) for being with the Battalion from 31 Jul-15 Aug 19."
Indian Army chief Bipin Rawat said that MS Dhoni will be there to protect citizen he doesn't been any protection.
Also read: Amidst rumours of rift between Virat Kohli and Rohit Sharma Indian captain will not address media