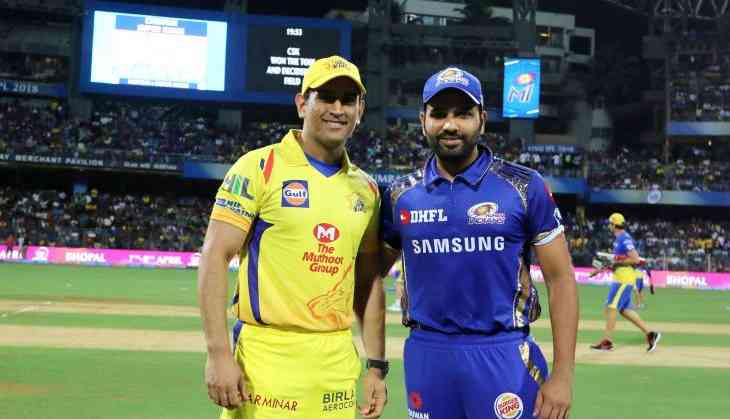 The two most successful teams in the Indian Premier League will clash against each other at Chennai's M.A Chidambaram stadium. Mumbai Indians will visit Chennai Super Kings' 'anbuden' Chepauk to play the first game of the play-offs and raise the curtain for IPL finals.
MS Dhoni should be worried about Rohit Sharma and his team. Rohit and his team have gone from losing their first few games to finishing at top of the points table. The two teams have met 28 times (including 2 CLT20 matches) since 2008 and Mumbai is leading the head-to-head 16-12.
Mumbai Indians have always spoiled Chennai Super Kings' party in the Indians Premier League . Hardik Pandya first announced his arrival with a war against CSK in 2015, when Mumbai ended their 10-match winning spree. This year too, Mumbai Indians ended Chennai's winning streak by giving them their first defeat of the season in both away and home matches.
The clash between Chennai and Mumbai is often compared to El Clasico (Real Madrid vs Barcelona, football). Rohit Sharma said, "I'm not talking about fights, but the passion that we see in a Liverpool vs Man United game or you know the El Clasico (Real vs Barca), it is the same when Mumbai and Chennai play in India. And you can make out these things, especially from the overseas players."
Mumbai should also worry about Chennai as the law of averages always strike, where the future events are likely to turn out so that they balance any past deviation from a presumed average. Mumbai have already won the last two games against CSK and the law of averages suggest that it is Chennai's turn to beat their rival.
Also read: VIDEO: Sunil Grover cracks a joke on MS Dhoni, Sakshi Dhoni laughs her lungs out!