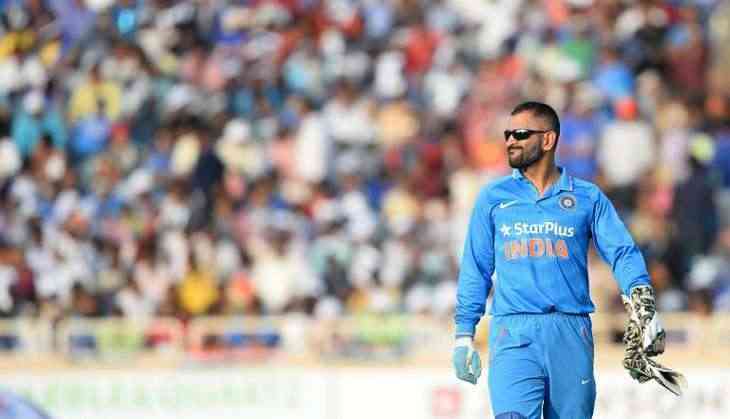 There is no one in the cricket world who could raise questions on the extra ordinary skills of batting and wicketkeeping of Mahendra Singh Dhoni. The former Indian captain stands differently for his skills and capabilities.
However, the fans of Dhoni are crazy for his stumpng technique as he takes no time in sending batsman back to the pavillion. When it comes to stumping in international cricket, there is no one around Dhoni. Ranchi's wicketkeeper's reflexes are very fast. A batsman also has an idea that if MS Dhoni is behind the wicket then he must take extra care of his footwork.
Dhoni's self confidence on his skills are that much higher that if he makes an appeal, then the chances for the batsman of getting out automatically increases. Team India's most successful captain has lodged 768 victims in his name. He is trailing behind Mark Boucher (998) and Adam Gilchrist (905) in this list.
Dhoni has revealed that he does not practice wicketkeeping in the nets during the Indian Premier League (IPL). It is very rare that Dhoni undertakes practice of wicketkeeping. Chennai Super Kings coach Stephen Fleming also admitted that he had never seen Dhoni practicing wicketkeeping in 8 years.
"I think it's because of my unorthodox keeping style. Stephen Fleming (CSK coach) always says that he has never seen me keep wickets in net sessions in his nine years of IPL coaching. I think a lot of it needs to be done in the mind," Dhoni was quoted as saying by the New Indian Express.
"Keepers don't really need a lot of catching. I have seen over-exaggeration from some keepers; they start going on the floor, 'very frog style' of keeping and 'jaw is parallel to the floor'… what is a keeper supposed to do? You can drop 100 balls, but whenever there is a catch you take it and whenever there is a stumping opportunity, you take it. That's what's needed," he further added.