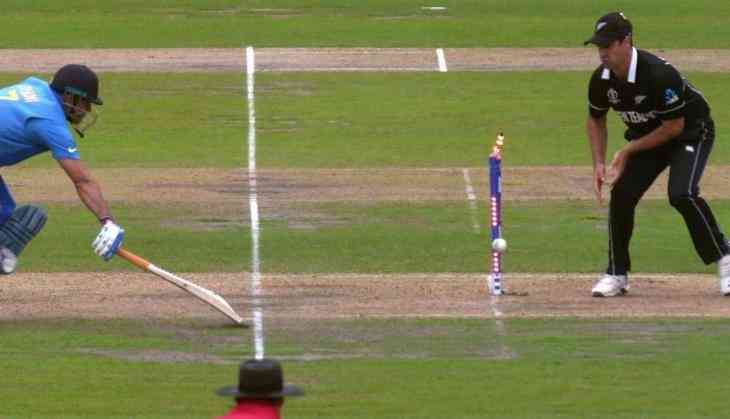 India's defeat against New Zealand in the World Cup 2019 semi final came as a shocker, who up untill then had recorded seven commanding wins over sides like South Africa, Australia and Pakistan.
In 2019, the Indian team had a formidable run of form in all formats of the game, and it would have been perfect if they had lifted the quadrennial event as well, had it not been that one throw from Martin Guptill which ran out MS Dhoni in the semi final encounter.
Billions of hope was pinned on one of the greatest finishers in the game. MS Dhoni, who is still the fastest runner between the sticks, had the chase against the Kiwis in control but was run out in the 49th over by Martin Guptill with a direct hit from the deep.
Also Read: Hardik Pandya's return delayed after he failed fitness test ahead of New Zealand tour on Sunday
With heavy-heartedness clearly seen on his face, a downhearted Dhoni walked back to the pavillion as millions of fans back home realized that India's World Cup dream had been scattered. Not long ago MS Dhoni revealed what went through his mind after the run-out.
In and interview with India Today, India's World Cup winning skipper revealed that he still regrets not diving for that second run, which could have changed everything in the match.
"In my first game I was run-out and this game again I was run-out. I keep telling myself why didn't I dive. Those two inches I still keep telling myself I should have dived," the 38-year-old Ranchi-born cricketer told India Today.
Following MS Dhoni's run-out, the men in blue lost wickets of Yuzvendra Chahal and Bhuvneshwar Kumar inside five runs and were bundled out for 221 runs to lose the game by 18 runs. Despite enjoying a formidable run in the early stage, India failed to go past the semi-final and suffered a heartbreaking loss to New Zealand, who eventually ended up as the runners-up.
Also Read: Virat Kohli comes up with savage reply on Ishant Sharma's post