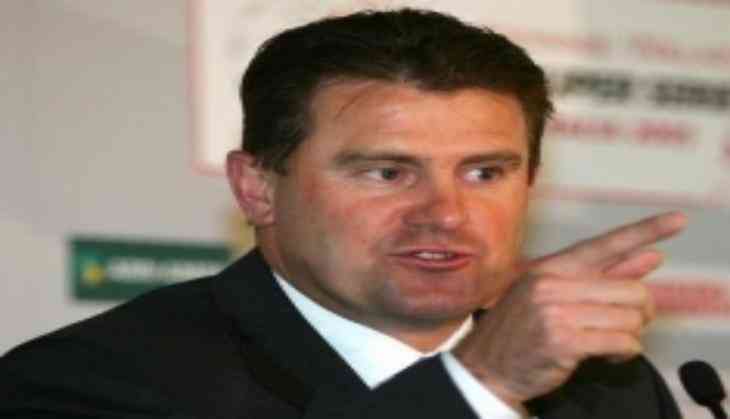 While the pay talks between Cricket Australia and Australian Cricket Association (ACA ) continues, former skipper and serving board director Mark Taylor has expressed confidence that the coming summer's Ashes series as well as the scheduled tour to Bangladesh will go according to the plan.
Taylor's comments came few days after players had opted to boycott the upcoming Australia A tour of South Africa after the CA and ACA failed to reach the common grounds in their pay dispute.
Australia A were slated to play a pair of four-day matches against South Africa A as well as a limited-overs tri-series against the Proteas' and India's A-teams.
"We've got to get together, we've got to sort this out and hopefully sooner rather than later.But I'm very confident we'll have a side for the Ashes, and I'm also very confident we'll have a side to go to Bangladesh which is only in a month's time. There's obviously been a lot of conjecture and speculation about what's going on," cricket.com.au quoted Taylor a saying.
The 52-year-old further confirmed that the discussions over a new Memorandum of Understanding (MoU) continue to take place away from public view.
Taylor said that although the agreement between the two sides is yet to be reached, negotiations are currently going on to try and broke a deal.
"There's ongoing discussions and that's about all I'm going to say, I don't think people here need to know more than that. But I like to think I'm a positive person - we'll have Ashes cricket this year," the former Test captain said.
Meanwhile, Taylor also admitted that the country's cricket governing body and the players' union need to compromise with each other before the game suffers further damage, in an ugly pay battle that has put the team's upcoming tours at risk of abandonment.
"I think there's got to be compromise on both sides, I really believe that. I think at any negotiation you give and you take. I think when you get to that situation, which I hope we are getting very close to now, then you get close to a resolution. I'm confident there will be a resolution soon. I don't know when but I just hope both sides keep working hard at it," Taylor said.
Players, having central contracts and state players without multi-year deals, were left unemployed after the deadline for a new MoU was not brokered by June 30. Players are due to be paid next on July 15.
More than 200 leading cricketers are affected by the dispute between CA and the ACA.
ACA had earlier rejected the new pay offer from the game's governing body, saying the proposal will be a win for cricket administrators but a loss for the game.
In March, CA made an offer, proposing that the average pay of Australia's international women's players would rise from $A79,000 to $A179,000, while the average remuneration of state cricketers would more than double to $A52,000.
Under CA's proposal, only male international players would have the chance to share in any surplus revenue, while other domestic male players and women at both domestic and international level would have to settle for fixed amounts which would not fluctuate according to the game's income.
However, the ACA pointed out a series of concerns with the proposal, saying that it "disrespects the value of domestic cricketers and the role they play in Australian cricket".
The major reason behind the ACA's opposition is CA's proposal to scrap a shared revenue model for player payments, which has been in place for nearly 20 years.
Cricket Australia had in May threatened that players would not be paid beyond June 30, the date of expiry of their current five-year financial deal, if they don't accept the governing body's new proposed offer.
-ANI