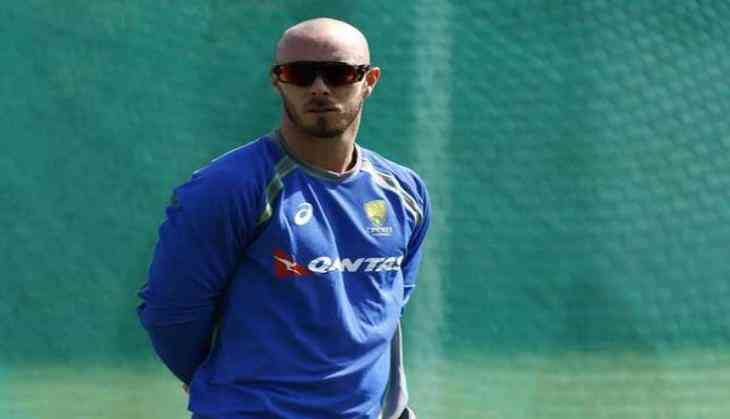 Lynn suffers dislocated shoulder during Trans-Tasman final (ANI)
Australian batsman Chris Lynn's horrible injury run has continued as he suffered a dislocated shoulder during the T20 tri-series final against New Zealand at the Eden Park.
The 27-year-old was forced to leave the field after suffering a dislocated right shoulder while attempting a dive during the ninth over of New Zealand's innings.
Lynn was fielding at midwicket when he tried to intercept a clip from Ross Taylor and while doing so, he landed awkwardly on his right shoulder.
Soon after the incident, Australia's medical staff inspected Lynn's injury before the batsman walked off the field clutching his right arm in pain.
Earlier, the batsman had said that he would avoid diving in the field in order to prevent any further shoulder problems.
"It's something that's played on my mind for about four years. Let's go one step at a time - I want to dive, there's no doubt about that, I want to do well and contribute. But at the moment, I don't want to have another setback because I feel like I'm making good ground," ESPNcricinfo quoted Lynn, as saying.
The 27-year-old, who is among the top candidates to lead Kolkata Knight Riders in the Indian Premier League (IPL) this season, had earlier undergone three bouts of surgery on his left shoulder in recent seasons.
Earlier, Lynn was brought in for a whopping Rs 9.6 crore by KKR during IPL players' auction in January, thus making the batsman the costliest Australian player at the auction
-- ANI