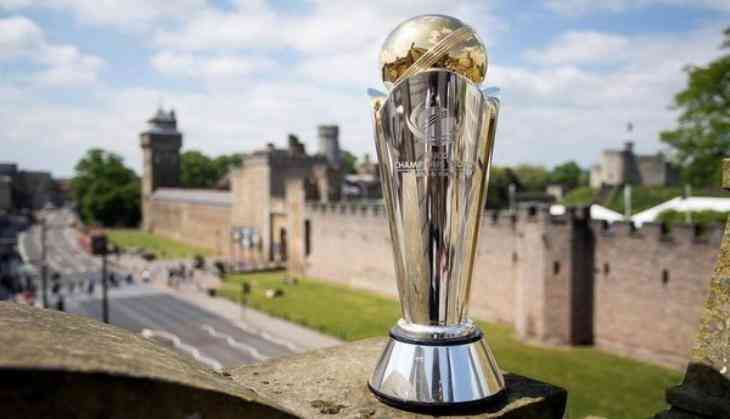 In the wake of the recent terror attacks that took place in London in England, the International Cricket Council (ICC) on Sunday assured that it will continue to look into the safety and security of all the teams participating in the ongoing Champions Trophy as well as in the upcoming Women's World Cup.
"Our thoughts are with everyone affected by what has happened in London overnight. The ICC and ECB continue to place safety and security at the ICC Champions Trophy and ICC Women's World Cup this summer as the highest priority," the ICC said in a statement.
The ongoing Champions Trophy would be followed by the women's World Cup which is scheduled to be played from June 24 to July 23.
The ICC revealed that it has enhanced the security around the venues following last month's terror attack in Manchester, in which 22 people were killed and about 50 others injured.
"Following last night's incident all team hotels went into lockdown and teams, match officials and staff were all quickly accounted for. The enhanced security around venues implemented following the Manchester attack remains in place, this includes significantly enhanced police and security presence for today's match," it added.
The world's cricket governing body further insisted that they would continue to work with authorities in the coming days to ensure that the security arrangement remain in line with the threat levels.
"We operate on advice from our Tournament Security Directorate - in conjunction with the ECB and relevant police and security authorities - to ensure that we can deliver a safe and secure event. We will continue to work with authorities over the coming hours and days and review our security in line with the threat levels," it added.
"The security situation has been very much front and centre of our preparations and we constantly review our procedures to guarantee they are as effective as possible to keep everyone safe," the statement further said.
The London attack, in which at least six people were killed and dozens others were injured, started last night when a van rammed into pedestrians on London Bridge and ended with multiple stabbings at restaurants nearby.
It was the third terror attack to strike the country this year, after a man drove a car into pedestrians on Westminster Bridge in March and a bomb attack on an Ariana Grande concert in Manchester two weeks ago.
Following the attack, London Mayor Sadiq Khan said the threat level in the country is still "severe".
-ANI