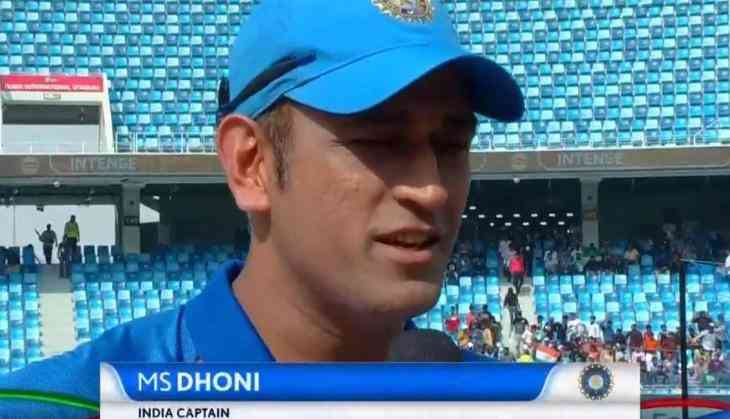 The ruling Bhartiya Janta Party is in talks with former skipper MS Dhoni and veteran cricketer Gautam Gambhir to contest the upcoming Lok Sabha election in 2019 from the BJP's ticket.
The BJP is planning to rope in both the cricket stars as the star campaigners and they might contest the election of 2019 from their respective states, the reports have said.
Earlier, the name of Gautam Gambhir has already done several rounds on the social media, due to his tweets and open support for the army, people have already associated him with the ruling BJP. But, an interesting name which has come up in the reports is former Indian skipper MS Dhoni, who might be in talks with the BJP to contest the polls from Jharkhand, where the opposition parties have allied together (Congress, JMM, JVM-P, RJD and Left party) to defeat the the BJP in the Lok Sabha polls.
According to a report published in The Sunday Guardian, the BJP is looking to replace Meenakshi Lekhi, current MP from New Delhi with the star batsman Gautam Gambhir, as the party high command has not received a good feedback regarding her performance.
"Reports from the ground about Meenakshi Lekhi are not good. People from her constituency are not happy with her work and the party leadership has decided that she will not be repeated this time as a candidate from New Delhi. Gautam Gambhir, in most likelihood, will be the party's candidate from the same seat. He has wide acceptability and is known for his social work. He is a Delhiite and will do his best for the people of Delhi," a BJP leader was quoted as saying by the Sunday Guardian.
Also read: Shocking! Virat Kohli, Rohit Sharma among top cricketers with D-Company's match-fixer in a sting