Rohan Raj
| Updated on: 10 February 2017, 1:49 IST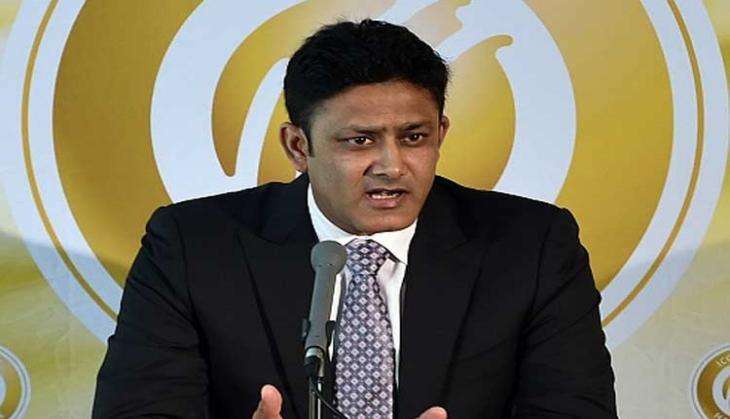 Ending months of speculation, the Board of Control for Cricket in India (BCCI) president Anurag Thakur on 23 June announced the appointment of spin legend Anil Kumble as the new head coach of the national team.
Fighting off tough competition against the likes of Ravi Shastri, Tom Moody and Stuart Law, the former Indian leg-spinner clinched the high-profile position after an elaborate selection process headed by BCCI's cricket advisory committee comprising former greats Sourav Ganguly, VVS Laxman and Sachin Tendulkar.
Given his glittering career as a player, Kumble undoubtedly made the opposition batsmen dance to the tunes of his leg spin on Indian pitches and performed well abroad. However, being the coach of the Indian team, governed by different mindsets, diverse temperaments and distinct backgrounds, is a different ballgame altogether.
No, this is not a judgement call on Kumble's coaching abilities or his crucial plans for Indian cricket. Yes, he is definitely one of India's highly-decorated cricketers.
But does he have a coaching resume? No.
What are his coaching credentials? None.
So, why has the cash-rich BCCI taken a blind leap of faith and how does it hope Kumble will resurrect India's fortune on the field?
Short stints
The fact that Kumble didn't stay long enough to soak in the challenges during his stint with various bodies is another area of concern for the leggie. He abruptly resigned from the National Cricket Academy (NCA) as their chairman.
His stint as mentor to the Royal Challengers Bangalore (RCB) was also short as he joined Mumbai Indians (MI) for the 2013 IPL season. At that time, Kumble was quoted as saying: "I have made this decision (to quit RCB) to take up a new assignment based on an opportunity that my company, Tenvic, has been offered."
By December 2015, Kumble left Mumbai too. While his illustrious cricket career undoubtedly adds to his profile, the inconsistency and lack of experience as part of the team management makes him a dubious bet for the role as India's coach.
Why not Ravi Shastri?
Having spent crucial time with the national team, Ravi Shastri was touted as a frontrunner along with Kumble in the race for the high-profile position. Both Shastri and Kumble boast of an impressive profile. But, when it comes to man-management skills, the former Team India director edges ahead.
Shastri had spent 22 months with the Indian team in the absence of a proper coach. His management of the Indian team has been brilliant, while his bonding with the young players has also boosted the team. Not just Virat Kohli, but Suresh Raina, too, believes that Shastri's inspiration had a positive effect on his approach to batting.
With Kohli looked upon as Dhoni's successor in all the formats, Shastri has shared a positive relationship with India's Test skipper. On the other hand, many presume that it will be a fire and ice combo between Kohli and Kumble, given the difference in their temperament.
Remember Greg Chappell?
Greg Chappell was appointed India's coach in 2005, following a spectacular interview with the board officials who were awestruck by the fabulous presentation given by the Australian. He also got the backing of Sourav Ganguly who eventually lost his captaincy following a frosty relationship with Chappell during his two turbulent years.
Nine years later, Indian cricket has found itself following a similar pattern. During Kumble's interview with the three-member advisory committee, the 45-year-old gave the longest presentation and had the most convincing answers to the main question: "How will they help the team win abroad?"
Now, if the biggest question is how the incoming coach can improve India's overseas record, then why not appoint Tom Moody? The Australian understands the requisites of winning abroad and had recently guided Sunrisers Hyderabad to their maiden IPL title.
But then Indian cricket administration has its own ways of going about things. Kumble, who was not really BCCI's first-choice for the job, has been given a chance and only time will tell if he becomes the latest addition to the list of Indian cricket's major blunders, or turns out of be a masterstroke instead.