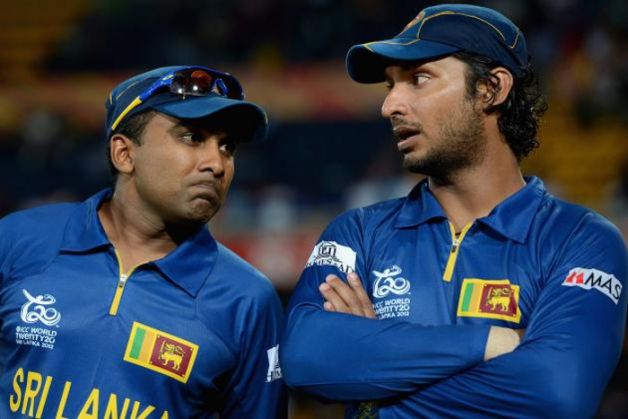 The Pakistan Cricket Board (PCB) has announced that Sri Lankan stalwarts Kumar Sangakarra and Mahela Jayawardene have signed up for the inaugural edition of the Pakistan Super League (PSL).
The Lankan legends, who retired this year from all forms of cricket are the first official signings of the league, although the PCB has announced that around 150 overseas players have given their consent to take part in the event slated to be held in February in Dubai and Sharjah.
The players who have given consent include Chris Gayle, Dwayne Bravo, Kieven Pietersen, Keifer Pollard and Sunil Narine to name a few.
PSL Chairman Najam Sethi said the signings of Sangakkara and Jayawardena was a good sign for the PSL, which is Pakistan's attempt to become financially stronger and eventually attract foreign teams to play in the nation.
The PCB is yet to finalise the official broadcaster and media partner for the PSL or sell the five franchises which will take part in the league although it has floated tenders for both.
There is also some confusion over when the list of players will be finalised for the draft process, which was originally supposed to take place sometime in early November.
Sethi has also talked about trying to convince the Indian board to send some Indian players for the PSL.
Sangakkara and Jayawardene announced their retirements from international cricket during the World Cup in Australia and New Zealand with the former playing his final Test against India in August at home.
-PTI