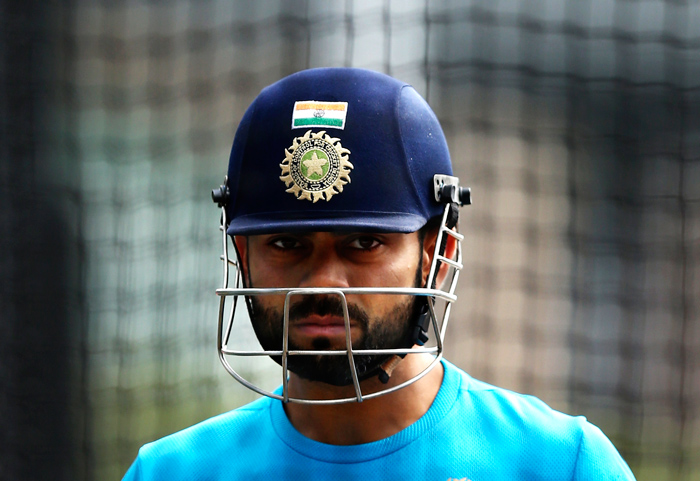 Indian batsman Virat Kohli said his knock in the fourth ODI against South Africa in Chennai was among the most challenging of his career.
India rode on Kohli's brilliant 138 to post 299 for eight and then restricted the visitors to 264 for nine, despite a valiant ton by rival skipper AB de Villiers, to win by 35 runs and level the five-match series 2-2.
"It is one of my more challenging innings in ODI cricket specially because of the bowling attack they have. South Africa have been bowling pretty well in the series in the right areas. The pitch wasn't that quick for us to get boundaries throughout," Kohli told 'bcci.tv'.
"So I had to run a lot and keep pushing the boundary fielders and keep looking for those gaps so that I could keep running through the innings. Probably, that is why in the end I started cramping because the body took a lot of toll. In the afternoon it gets pretty tough in Chennai and the conditions to bat are pretty difficult. But, all in all right now I feel great about it," he said.
The innings included 66 singles and nine doubles and Kohli said he knew he would have to push himself more than usual given the conditions he was batting in.
"Till about 70 or 75 I only had three boundaries and a couple of sixes. Also, only six boundaries throughout which are not too many. The conscious effort was to keep rotating the strike and keep getting those doubles as well," he explained.
"It was a day where you had to push yourself further than your body might allow you to. I would have done that for maybe an hour more until I fell on the ground. But we have levelled the series, so it feels brilliant," he said.
But in the end, Kohli said the physical exhaustion was worth every bit as it turned out for a winning cause.
"It feels really special to get a big hundred especially when we were 2-1 down in the series. The team winning and you getting a hundred is obviously a very special day. It was something that was needed to be done for the team while batting at number three again. I knew that this pitch was probably a 260-270 pitch but I pushed myself after I got my hundred," Kohli said.
"I was getting a bit of cramps but I told myself, if I can get 30 or 35 more runs here, the team will probably get to 300. That was the whole point of pushing myself over the limit and it feels absolutely wonderful that we are 2-2 all now.
There is everything to play for in Mumbai," he added.
-PTI