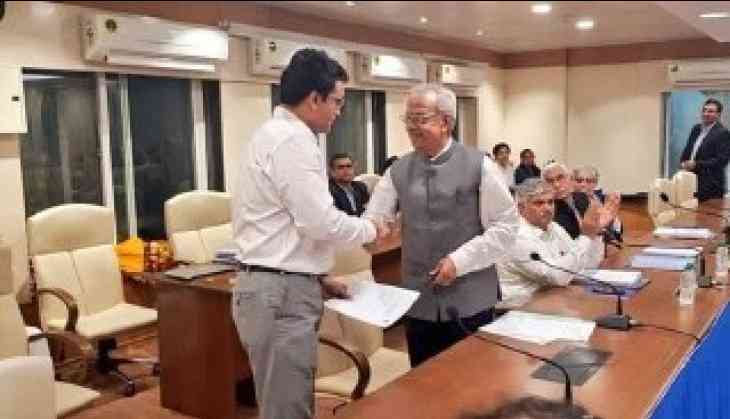 Former Indian cricket team captain Sourav has been formally appointed as 39th President of the Board of Control for Cricket in India (BCCI) in Mumbai today at its Annual General Meeting. Ganguly will hold this post for around nine months.
Cooling-off period:
Ganguly will have to demit office by the end of July 2020. This is as per the provisions of new rules which make 'Cooling-Off' period mandatory after six years in office.
Earlier engagements:
Ganguly has been holding posts in Cricket Association of Bengal for the past five years where he currently serves as president. As per the new rules, an administrator can only serve six years at a trot. After that 'Colling-Off' period conditions sets in.
Vinod Rai in #Mumbai: Our job was to implement the constitution. We got the BCCI elections done as per the constitution. We only had the Supreme Court order that had to be followed. #BCCIPresident https://t.co/HWilmt4BiX pic.twitter.com/BNA12yHSFn

— ANI (@ANI) October 23, 2019
Sourav's appointment put to end the 33-month reign of the Supreme Court-appointed Committee of Administrators (CoA). Mr Ganguly was the unanimous nomination for the post of BCCI President along with Union Home Minister Amit Shah's son Jay as the Secretary. Mahim Verma of Uttarakhand is the new Vice President.
Former BCCI President and current Union Minister of State for Finance Anurag Thakur's younger brother Arun Dhumal is the Treasurer. Kerala's Jayesh George is the Joint Secretary.
AlsoRead: South African cricketer Dean Elgar slammed for criticising Indian food and hotels
AlsoRead: Rohit Sharma shatters Don Bradman's long standing record after his double century at Ranchi