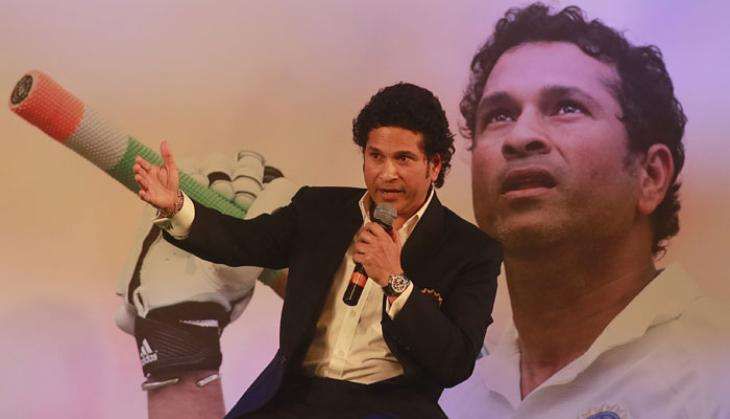 Sachin Tendulkar will participate in the state-level inauguration of 'Vimukthi', an awareness mission against liquor and narcotic abuse in Kerala, in Thiruvananthapuram on 20 November.
The mission, envisaged to promote abstinence and create comprehensive awareness against drug abuse, is an ambitious initiative by the CPI(M)-led LDF government in the state.
State Excise Minister TP Ramakrishnan told the Assembly that Tendulkar had agreed to be a part of the drive. The cricket legend is also the co-owner of Kerala Blasters, an Indian Super League football team.
"The state-level inauguration of the government's anti-liquor and narcotic campaign will be held on November 20. Sachin Tendulkar, who had already agreed to be part of the drive, will participate in the inaugural function," he said.
The cricket maestro's service would be utilised effectively to promote the campaign, he said while replying to a calling attention by C Divakaran (CPI) on the need to strengthen awareness programmes to achieve abstinence and check narcotic abuse.
Detailing the functioning of 'Vimukthi' mission, the minister said mass awareness programmes would be held against consumption of liquor, narcotic substance and nicotine and its allied products under the drive.
The Kerala government had discussed with Tendulkar about the state's anti-narcotic campaign when he met Chief Minister Pinarayi Vijayan at the Secretariat here in June.
Vijayan had then said that the cricket legend had given consent to use his name to strengthen the campaign against liquor and drug abuse in the state.
(PTI)