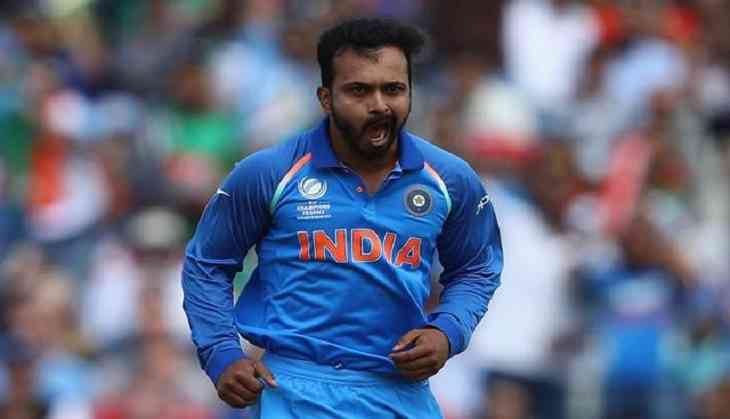 Indian cricket team is doing very well in the Asia Cup 2018. On Sunday, India has defeated Pakistan by 9 wickets in the Super-Four game in the Asia Cup 2018. The fans of India team celebrated the victory with full happiness and joy.
Well, the reason behind the victory was the partnership between Shikhar Dhawan and Rohit Sharma. As we all know that after winning the match how team players celebrated their victory.
Besides, this huge victory against the rivalry team, it was also the birthday of Ambati Rayudu, who had remained unbeaten on 12 off 18 balls against Pak.
On his special birthday occasion, team India followed its tradition of smacking cake on birthday boy's face. They also did some dance moves while celebration. But there is a player who seeks the attention of everyone was Kedar Jadhav dance steps.
The all-rounder player shook his legs on Bollywood dance number. He did the dance on Salman Khan and Akshay Kumar film songs.
A video is doing the round on the social media of Jadhav in which he can be seen moving his legs on Akshay Kumar and Shilpa Shetty popular song Churake Dil Mera.
See Video:
Kedar didn't stop here as he continued his dance performance on Salman Khan super hit song 'Oh Oh Jane Jana.'
See Video:
We must say that our Indian cricket team players are multi-talented.
What do you think?
Also read: Video: OMG! This Pak news anchor did an obscene gesture during news bulletin on Asia Cup; Twitterati said, 'what a crazy moment!'