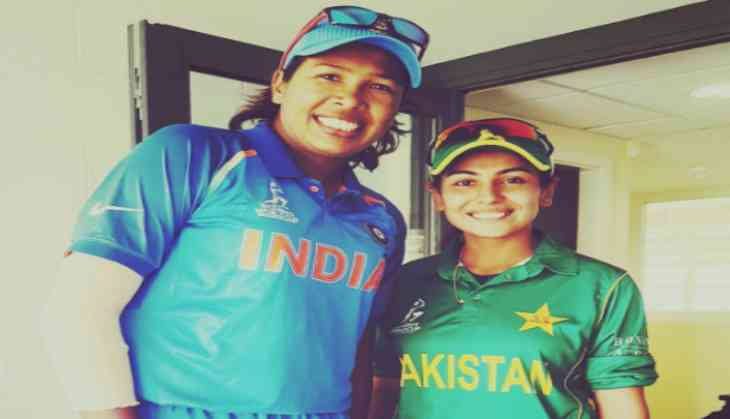 Pakistani pacer Kainat Imtiaz shared on Instagram, How Goswami inspired her to become cricketer
The matches between Indian and Pakistan are always high on drama but it can rightly be said that sportsmanship is way beyond the rivalry that both the nation have shared over the years.

After the ICC women's world cup league match between India and Pakistan, once again cricket proved that the game has not been affected by the ongoing conflict.
A beautiful story how an Indian Pacer inspired a Pakistani woman to became a cricketer is beyond the boundaries of the border. A Pakistani cricketer Kainat Imtiaz on 3 July posted a photo on Instagram with her inspiration Jhulan Goswami and wrote, "Let me share a story with you all. In 2005 i saw the Indian team for the 1st time as the Asia cup was held in Pakistan. I was the ball picker during the tornament... I saw @jhulangoswami. The fastest bowler of that time. I was so impressed that i chose cricket as a career. Specificly fast bowling. 😍 Its a proud moment for me as after 12 years today in 2017 i am playing this ODI World Cup with one of my inspirations and getting more inspired....... 😍❤"
The Pakistani pacer also posted a picture with former Indian Skipper Anjum Chopra and captioned it, 'Its was an honour meeting this legend'.