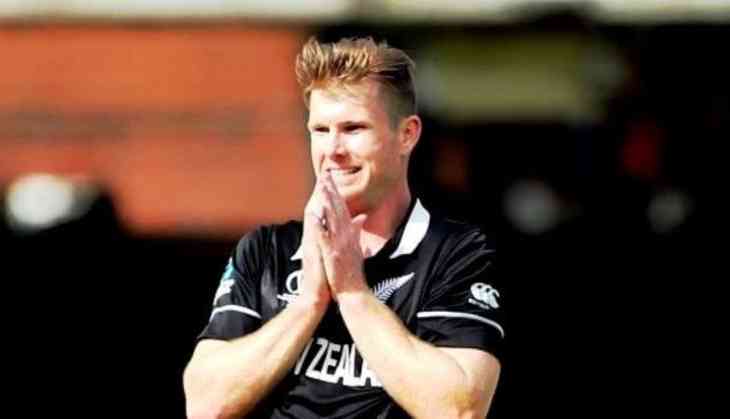 New Zealand cricketer James Neesham seemed dazzled with the way Indian cricketers posed for a photograph displaying their six pack abs ostentatiously. Recently, Spin wizkid Yuzvendra Chahal shared a picture with his teammates after a workout session on social media.
In the picture, Chahal can be witnessed striking a pose alongside Navdeep Saini, Shreyas Iyer, Shikhar Dhawan and Manish Pandey.
The image has gone rife on the internet, and Neesham of Friday reacted to one such tweet. The gif was a reaction of Jonah Hill. The fans found Neesham's tweet hysterically funny.
Also Read: Shikhar Dhawan interviews KL Rahul after taking over Chahal TV, gives hilarious reason for leg-spinner's absence
https://t.co/z6KxAYqwiv pic.twitter.com/xrkbhD2mTE

— Jimmy Neesham (@JimmyNeesh) January 16, 2020
The all-rounder always emerges with savage replies and witty one liners on twitter, which keeps his fans on their feet.
Not long ago, a fan had asked Neesham how can one distinguish out-swing or in-swing. To which, the 29-year-old had replied saying, "If you nick off it's outswing, if you get bowled it's inswing."
James Neesham has been picked in New Zealand A side to face India A in three unofficial ODIs, starting 22nd January.
Also Read: Sanju Samson expresses his disappointment in unique way as selection woe continues