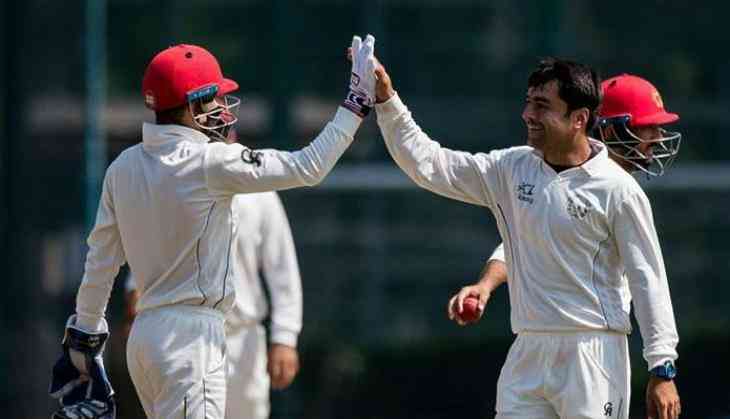 Afghanistan leg spinner Rashid Khan is ready to witness the historic one-off test against India in Bengaluru which is going to start from 14th June. Representing nation for the first in debut Test against India is itelf like a dream comes true for Rashid Khan.
After blistering performance in the 11th edition of Indian Premier league, proved that batsman doesn't going to pick him easily. The plus point for Rashid is that he is quite familiar with bounce spin in the Indian pitches.
As per reported in Times of India Rashid cited that -"Being a Test cricketer is not a lot different to playing ODIs and T20s".
"I have done well in whatever four-day opportunities that I have got. If I make changes in my bowling thinking about the Test, it will not be good for me. I will bowl with the same speed I have been bowling so far".
"I have to make sure that I don't panic. I know there will be a phase where I won't pick up a wicket for 20 overs. And I could pick up two in two overs. It is Test cricket," he explained.
"It is going to be a test of patience. There is a possibility that I might end up being wicketless," he conceded.
Also Read : Rabada swept home six trophies at CSA Awards while AB is awarded with T20 International Cricketer of the Year