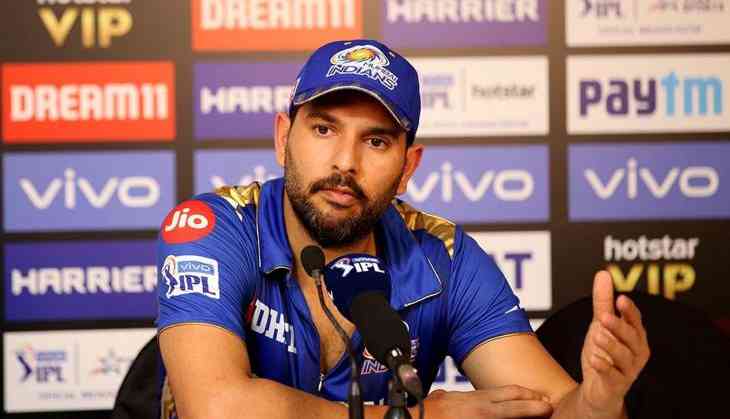 Rishabh Pant stole the show at Wankhede yesterday, his 27-ball 78 proved to be a match winning knock. When Pant walked out to bat Delhi Capitals were 112 for 3 after 13 overs, Mumbai controlled the game really well until that point and then edged ahead with the wicket of Shikhar Dhawan as the visitors slipped to 131 for 4.
From there on, Pant took the matter in his own hands and successfully attacked Jasprit Bumrah, Krunal Pandya, Hardik Pandya and Ben Cutting. Mumbai was eventually shot down for 176 runs as they couldn't chase the target of 214.
Mumbai all-rounder Yuvraj Singh felt that the left-handed attacking batsman needed to be groomed well for the future. "I can't say about selection but Rishabh was outstanding today. He had an outstanding season last year. He is playing well in Test matches as well. To score (two centuries) overseas at such an age shows his character. It is important we groom him well and hope he is the next big thing for us," Yuvraj said.
When asked about his retirement, Yuvraj said, "When the time comes, I will be the first one to hang up my boots. I spoke to Sachin (Tendulkar) as well and he has gone through such a time at 38-39. Talking to him makes things easier for me. In the last two years, I have been up and down. I started playing cricket because I enjoyed the game and then I was not playing for Indian. It was U-14, U-16, so till the time I enjoy, I will play."
Also read: IPL 2019: 'Important to groom Rishabh Pant as he is the next big thing,' says Yuvraj Singh