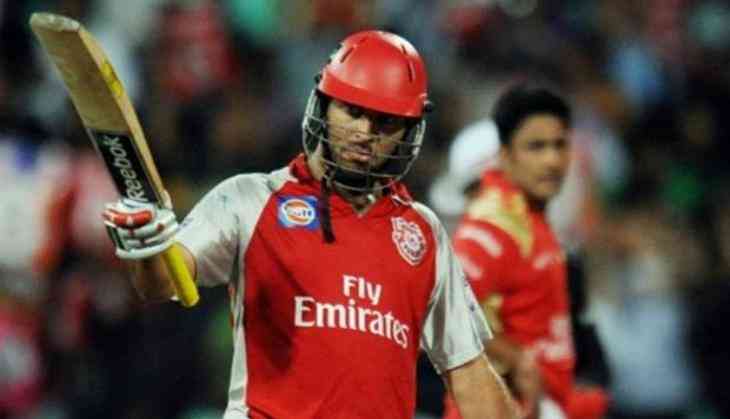 The eleventh edition of the IPL is only 2 days away and the preparations to kick off the tournament are in their last stages. All the teams are busy with their practice matches. In one of the practice matches, Kings XI Punjab batsman Yuvraj Singh played a destructive inning. Yuvraj has become the nightmare to its opponents after playing this innings. Notably, Yuvraj, famously known as the sixer king has been bought by the Kings XI Punjab for a paltry sum of 2 crore rupees.
Yuvraj played a destructive inning of 120 runs in Mohali. He hit as many as 12 sixes in the innings. The most important factor of his knock was that Yuvraj looked to be in the rhythm for all the time he was on the crease. His rhythm is something that must have made Preeti Zinta and Virender Sehwag feel happy.
Among the spectators was Yuvraj's wife Hegel Kieth who came to watch Yuvraj Playing. Interestingly, As soon as Kieth entered the stadium, Yuvraj Singh hit a six to welcome her. Kieth shared the video of Yuvraj playing this shot, disproving the rumours of the disputes between them.
Yuvraj has played 120 IPL matches . He has remained not out in 15 of his innings and hit 2587 runs in total. He has hit 141 sixes and 204 fours in his IPL career, He has scored 12 half-centuries. Yuvraj has also taken 36 wickets in the IPL matches. Yuvraj is such a player who can take the opposition single-handedly when in form. His form can prove to be a very crucial factor in the upcoming IPL season.