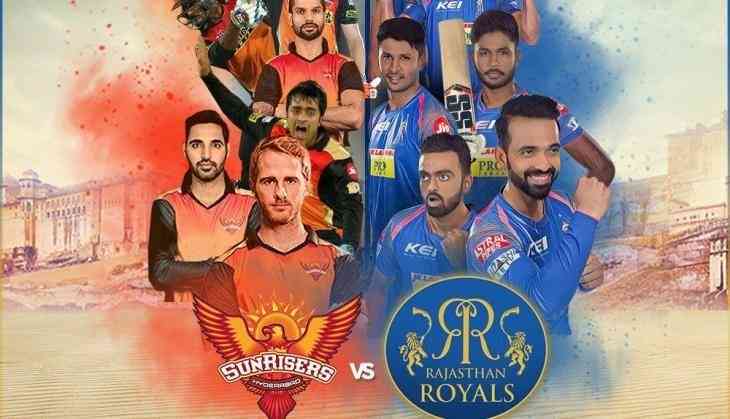 The fourth match of IPL season 11 was the between the best two Rajasthan Royals and Sun Risers Hyderabad. Kane Williamson' Sun Riser Hyderabad won the toss and elected to bowl first gets a target of 126 set by their opponent, Rajasthan Royals and like always they have managed a pressure on the opponent team. The Williamson's squad chased the score and their opponent team Rajasthan Royals had to face the debacle by 9 wickets.
RR's Skipper Ajinkya Rahane came to open for his team alongside D Arcy Short, well soon SRH skipper Williamson took Short's wicket by running out. However, even captain Rahane failed to perform well in the match and got out on 13 runs.
Although Sanju Samson helped the team to reach a stable score by hitting 49 runs on 42 balls. After which none of the batsmen stood long. Talking about the bowling and fielding strategy of the RR's team none of it was satisfying. The fans lost the hope when the managed to chase only 125 runs and set the least runs target for Williamson's team.
We'll, SRH's squad miraculously gave a fantastic performance on the field. The team's bowler did not give room to their rival's batsmen to score nor to their bowlers to fetch the wickets. SunRisers' Al Hasan and Kaul managed to take 2-2 wickets of RR's RR's batsmen.
Well talking about SRH' batsmen ship the team shipper Williamson's had a tremendous partnership with all-rounder Dhawan. Dhawan successfully scores 77 from 57that helped the team to beat their rival's and Williamson score 36 from 35 balls. The duo cricketer led the team to taste the victory single handedly and saved the 9 wickets of the team. By hitting 13 fours and 1 six Dhawan bagged the man-of-the-match title.
Score:
Rajasthan Royals: 125/9
SunRisers Hyderabad: 127/1