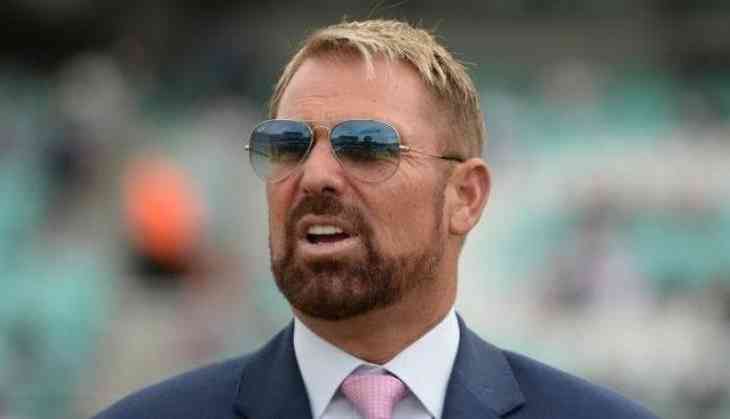 Rajasthan Royals, who are already struggling with their performance and trying to but their best to make it to the playoffs dealt with a major blow. Once the skipper of the team, in the first season of Rajasthan Royals, the only time the team won the IPL title. Shane Warne has recently announced his decision to leave Rajasthan Royals. He announced his decision on the social media platform, Instagram.
Shane Warne wrote, Unfortunately, this is my last day(May 13) with Rajasthan Royals because I am returning to Australia tomorrow(May 14). He said it has been a fantastic journey in the IPL.
Warne said in his post "Unfortunately my last day being involved with the @rajasthanroyals today as I head back to Australia tmrw ! It's been great fun being back involved with the #IPL as I had forgotten how intense, wonderful and great this tournament is. What have I learnt ? The modern day batsman in this form of the game have evolved into terrific innovative players with tremendous power. The bowlers need a more aggressive mindset & to think how am I getting the batsman out rather than think containment first. The ground fielding is super athletic & has improved out of sight - but the overall catching can still improve ! Lastly, a few thoughts looking ahead ! @josbuttler has to play Test Match cricket for England as he's a quality player & what a difference he could make to the England test side ! Mr Root should demand he be picked. I've really enjoyed his company as he's a quality person too. @stokesy is someone you want in the trenches with you & has a quality work ethic. I'm looking forward to seeing him back playing international cricket, he's a bloody good man ! @shortyjnr23 will become an awesome all-round cricketer for Australia & will surprise people with his bowling. @imsanjusamson will be the next big Indian superstar batsman along with Pant & J Archer will soon be the best fast bowler in the world !! Come on the Royals #hallabol"
Rajasthan defeated Mumbai Indians in their latest outing yesterday.
Also Read: CSK vs SRH: After Rayudu's century against SRH, here's what Dhoni said