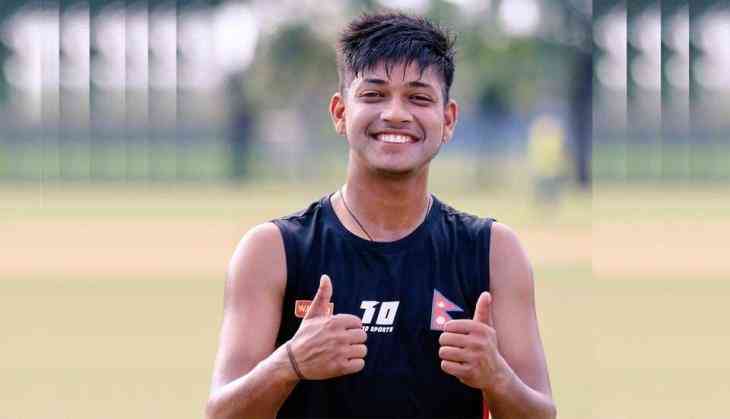 Sandeep_Lamichhane (Twitter)
IPL has brought to the limelight a number of players. The premier league happens to be a great opportunity for players with comparatively less exposure. The tournament has been a great platform for the domestic talents to show-off their cricket and all of this doesn't stop here, The cricket carnival also pays hefty sums of money to the cricketers being part of the IPL. Moreover, for those who are lucky and talented enough, IPL acts as a gateway for them to the national cricket team.
A decade earlier, playing Ranji and proving their mettle was the only way for budding cricketers to make it big. However, with the arrival of IPL, the situation has completely changed. Every new unknown cricketer now awaits a chance to be a part of one of the IPL teams and with every season, many dreams come true and players shine in full view.
The same dream came true for another player, Sandeep Lamichhane. The player hails from Nepal and is the first from the country to have made it to the India Premier League. Sandeep was bought by Delhi Daredevils at his base price of Rs 20 lakhs.
The 17-year old teenage sensation form Nepal has played a vital role in helping his country creating history by achieving an ODI status recently.
Lamichanne, who will be under the guidance Ricky Ponting and various other experienced players, will be a special player with Delhi Daredevils.
"Somebody from Nepal would have taken him before us had we not stepped in. Sandeep Lamichhane is someone who is talented who brings something unique to the team," said CEO of Delhi Daredevils team.
IPL XI is set to commence from April 7. The opening match is to be played between Chennai Super Kings and Mumbai Indians. Delhi Daredevils will face Kings XI Punjab on April 8.
Also To Read- IPL 2018: These players got more than what they actually deserved