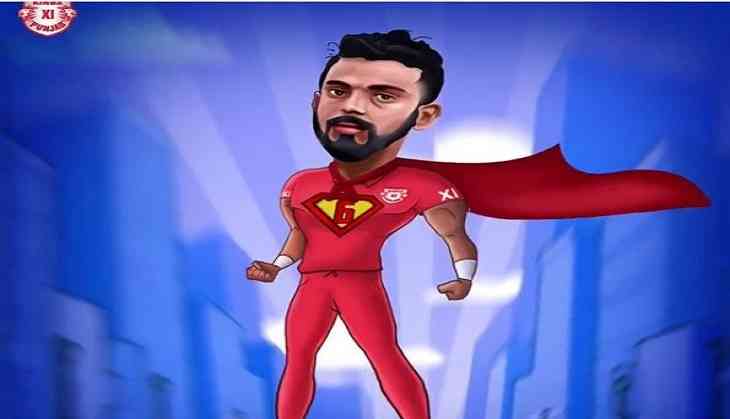 IPL fever has already begun in the country and all the teams are prepared for showing their best performances in the IPL 11th season for winning the trophy. Recently on 8 April, Kings XI Punjab has defeated the Delhi Daredevils by six wickets in Mohali. Well, this is not our matter to discuss today with you.
Here, we are talking about the opener KL Rahul, who has blasted his way to a ever fastest half-century in Indian Premier League. Because of his super hit performance on the field, he has grabbed the attention of everyone now. He has scored the fastest fifty only in 15 balls by hitting six boundaries as well as four sixes.
Kings XI Punjab couldn't have dreamt about this before that the player would going to show his commendable performance. His smashes record of 50 on 14 balls has become the topic of discussion.
Well, it is not easy to achieve this score so easily it needs a lot of practice and hard work that we can see in his performance in the IPL match. Talking about his performance in IPL 2017 season, he got setback for a while due to shoulder injury. In 2017, he played from RCB's side. He has seen many ups and down during that period of time but he never let down himself and did work hard to become fitter and stronger than ever. After getting recovered he performed well in the ICC Champions Trophy.
Besides, his latest performance in IPL 11th season from Kings XI Punjab team, he has proved that why he is a promising youngsters batsman. But achieving this target is not seems to be as easy as we see sitting idle from our places.
Also read: IPL 2018: KL Rahul credited his fastest half century to this legend
He all achieved this only because of his hard work and dedication towards achieving his target like Arjuna did during his training. His tight and toned body is all gained because of all his hard work.
Let's have a glimpse on his off-field performances:
1. KL Rahul hard workout in the gym:
2. KL Rahul strategy to work hard towards dream
3. KL Rahul intense workout
4. True practice behind his fastest fifty in IPL
5. The real superhero of Kings XI Punjab:
KL Rahul has proven the phrase that 'hard work always pays off, whatever you do.'
Also read: IPL 2018: KKR defeated RCB; Twitterati trolls Virat Kohli says, 'IPL trophy chahiye to RCB ko chhod de'