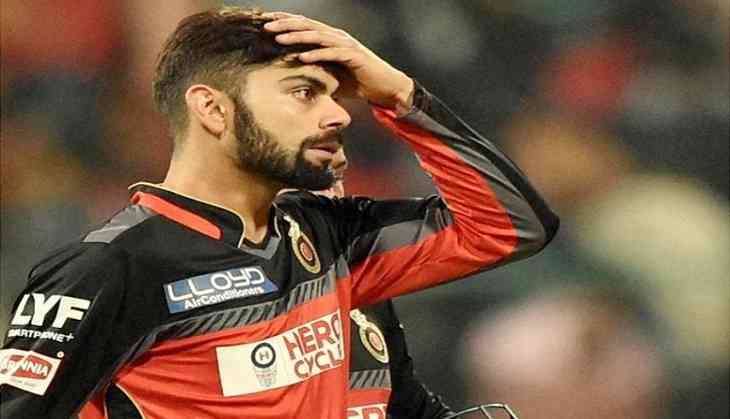 Indian Premier League has been begun from 7 April 2018. All the IPL fans have started supporting their favourite team. On 8th April, the match was played between the Kolkata Knight Riders and Royal Challengers Bangalore (RCB) in which KKR won the match by 4 wickets against RCB.
RCB had scored 176 runs in the match and gave the target to KKR. However, Virat Kohli-led team scored well but unable to bowl up to the mark due to which they get the disappointment. RCB's player McCullum, Kock, Kohli & AB de Villiers had played well and proved themselves that why they are counted among the best batsmen. But the luck was not on their side in the last match because of their bowling was very bad. Finally, after scoring good runs in the match they had to face the defeat.
The man behind the KKR's victory was Sunil Narine who scored brilliant runs i.e. 50 runs in 17 balls. Only because of Narine, KKR registered the victory by completing the target in only 18.5 overs itself.
Well, RCB again repeated his trend for losing the match in IPL. Meanwhile, all fans were wondering, will the team would do some magic or will remain the same like in the previous matches in IPL last seasons?
After RCB's loss, Twitterati trolled the team very harshly that one of the Twitter users asked Virat Kohli to leave the team if he wants to win the trophy.
Let's have a look at how Twitterati brutally trolled RCB:
1.
Virat kohli ko ipl trophy chahiye to rcb ko chhod de

Rcb ko trophy chahiye to kohli ko chhod de #IPL2018 #KKRvRCB

— Aslam malik (@bajrangi_Aslam) April 8, 2018
2.
Same old story for #RCB. Four Good batsman cannot win you match. It is a game of 11. Where are your bowlers? #IPL2018 #KKRvRCB

— Roshan Chhetri (@sai_roshan) April 8, 2018
3.
I wish @RCBTweets must have gone for some really balance side.. just 5 bowlers with not good experience or skills wasn't a good idea.. I wish to see some good skills and technique in upcoming match #playbold #KKRvRCB live

— rahulraj nayak (@rahulrajnayak) April 8, 2018
4.
We RCB fans ri8 now😢😢
RT if u agree!!#KKRvRCB pic.twitter.com/GurqkgMt62

— Ankit Prakash Ching (@arunankit46) April 8, 2018
5.
Virat righty hangs himself. As I've often said, RCB ka nahin, India ka theka Ilya hai. #KKRvRCB

— Gaurav Sethi (@BoredCricket) April 8, 2018
6.
Virat Kohli - " You will be surprised to see our bowling dominating in this IPL " #KKRvRCB
Sunil Narine : pic.twitter.com/8fG4t9rQwU

— Roshni Walia (@RoshniWalia45) April 8, 2018
7.
Results of RCB's last 11 matches with AB de Villiers in the playing XI:

Lost
Lost
Lost
Lost
Lost
Lost
Lost
Lost
Lost
Lost
Lost#IPL2018 #KKRvRCB

— Sampath Bandarupalli (@SampathStats) April 8, 2018
8.
RCB right now#KKR#KKRvRCB#IPL2018 pic.twitter.com/VRnSnOxm3o

— Usaifistaan 🇮🇳 (@usaifistaan) April 8, 2018
9.
RCB supporter right now #KKRvRCB pic.twitter.com/G9NeRFcuaJ

— Cricket Sarcasms (@CricketSarcasms) April 8, 2018
Well, we could only wish that RCB would win the upcoming matches and won't let down their fans again.
Also read: IPL 2018: KKR defeats Kohli' RCB, Shah Rukh Khan rejoice the victory with daughter Suhana; see pics
If you also want to say something for RCB then comment below.