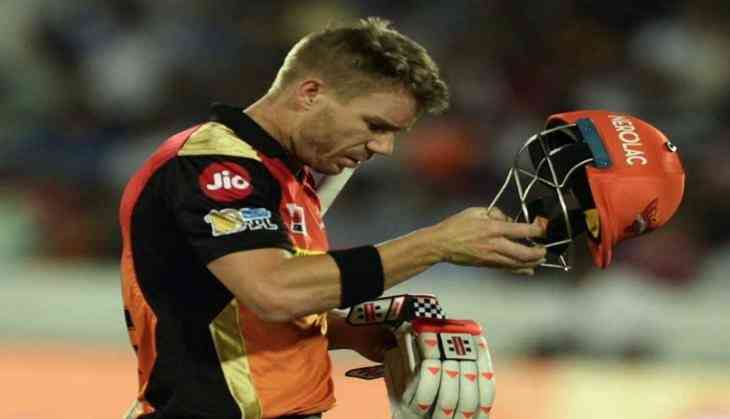 Former Australian vice-captain and cricketer David Warner has been banned from visiting India and watching the IPL games. Yes, you read it right. David Warner's wife has revealed this truth after one of Sunrisers Hyderabad fans asked for David Warner's presence at the ground to support the team he once played for.
Notably, David Warner was originally appointed the captain of the SRH team. However, his IPL contract was cancelled following the ban imposed on him by Cricket Australia. The ban was imposed after David Warner and Australian former captain Steve Smith were found to be primarily involved in the illegal act of trying to change the condition of the ball, illegally. The incident attracted a widespread anguish from the cricket fraternity world over.
David Warner has led Sunrisers Hyderabad in the past two seasons of the IPL. However, there has been a great change in the Australian cricket since the ball-tampering scandal surfaced. The kangaroos as a whole have been facing the heat as a result of the said event.
The incident proved to be lethal for the Australian cricket community. The players involved were banned. The player, Cameron Bancroft, who was tasked with the illicit act was banned for a period of 9 months and the captain and vice-captain, being in the top leadership were banned for a period of 1 year each.
The latest case is about a Sunrisers' fan, Srujana Konakanchi, who asked Candice, David Warner's wife, as if why the player is not with the team to support them. To this, Candice answered, to everyone's surprise, that BCCI has banished David Warner from coming to India and attending the IPL matches.
Also To Read: IPL 2018, KXIP vs DD: KXIP to clash with Delhi Daredevils as DD plays their first game at home