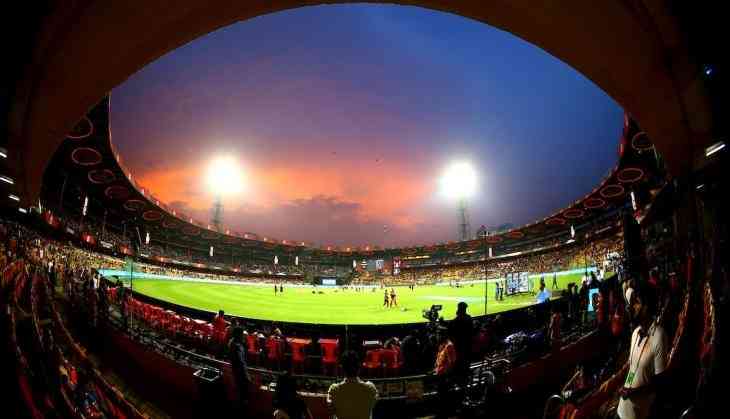 The excitement around the IPL is at its epitome with the end of group stages and the dawn of playoffs.
Chennai Super Kings knocked Kings XI Punjab out of the 11th edition of the Indian Premier League with a 5-wicket win at the Maharashtra Cricket Association in Pune, yesterday. With the defeat, Punjab's campaign has ended up this season.
Before that Delhi Daredevils beat Mumbai Indians and paved the way for Rajasthan Royals to the playoffs. Mumbai lost the match there journey this season ended up as well. The race to the playoffs is now on as the Mumbai Indians, Delhi Daredevils, Kings XI Punjab and Royal Challengers Banglore are already out of the race.
There will be no match played today and the playoffs will resume tomorrow. The Ashwin led side had to win this with more than 53 runs in the bid to qualify for the playoffs. And, with just 153 on the board, Punjab had to wrap CSK before they reached the 99-run mark.
The game seems to be set now as Rajasthan Royals have made it to the playoffs taking care of everything.
Lungi Ngidi was the player who made an exceptional mark yesterday and impressed everyone with his performance. In his three-over spell, Ngidi gave away just 7 runs and took two wickets. The mandate for Punjab was to register a win 53 or more runs but they struggled to save their face and lost the match to Dhoni's army.
It would now be an interesting tournament as the teams have been halved and the season finale is coming closer. The table topper Sunrisers Hyderabad will clash with Chennai Super Kings while Kolkata Knight Riders will clash with Rajasthan Royals.
Also Read: RCB may consider to drop these three players in next IPL