Chennai central railway station witnessed a unique scene as thousands of Chennai Super Kings fans boarded the Whistlepodu express bound to leave for Pune. The train was specially booked for CSK fans only as all the matches of Chennai have been shifted to Pune. A sea of yellow jerseys took over platform number 2, dancing and waving Chennai Super Kings banners and whistling their way to the train.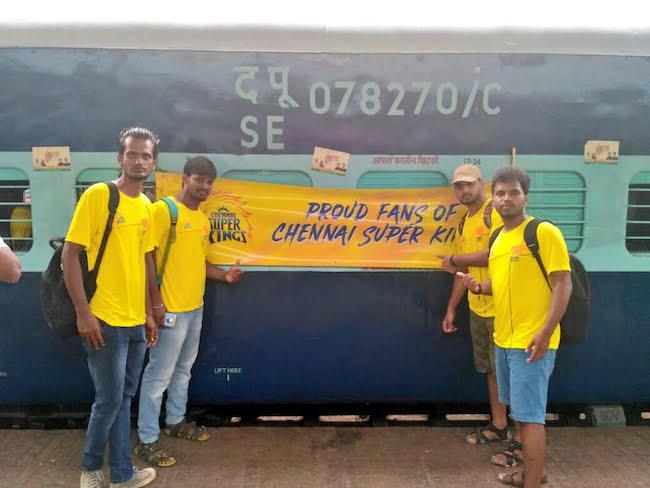 WhistlePodu
The special train was organised by the CSK management board keeping in view that the CSK fans were upset after all the CSK matches bound to be organised in Chennai were cancelled. The reason behind the cancellation was the ongoing agitation over the Cauvery water distribution dispute.
"After the team's home games were shifted to Pune, fans were really upset. So we requested the CSK management board to give us discounted train or flight tickets to go watch the game or even reimburse tickets for the matches shifted out of the city. We suggested they get us one or two coaches to take fans to Pune. But the board went one step ahead and sponsored an entire train for us," said Prabu, a member of the CSK fan club who initiated the idea to take the fans to Pune.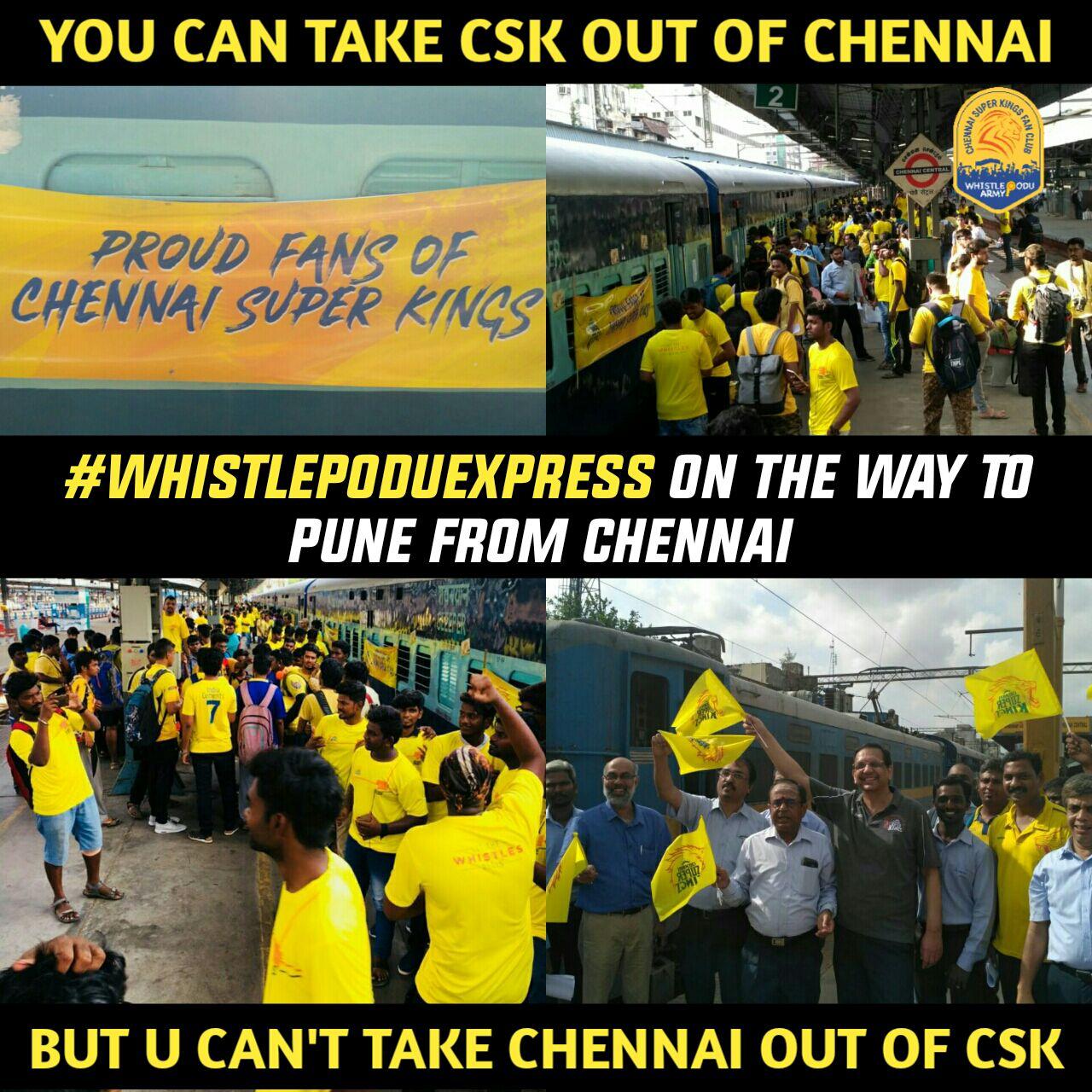 The fans who got into the Whistlepodu express were very carefully selected by the CSK team management.
"We picked 20 fans from Twitter who had bought tickets for the CSK vs Rajasthan Royals match which was shifted out of Chennai, after verifying their tickets. Our fan club conducts blood donation drives and we even visit orphanages during Dhoni and Raina's birthdays. We picked those fans who regularly attend these events. Out of this, over 70 were those who attended the blood donation drives. Fans were chosen and the name list was put out within 24 hours as we got the permission on such short notice," says Prabhu.
The selection was done very carefully and the fans who never watched a live match in the stadium were given priority.