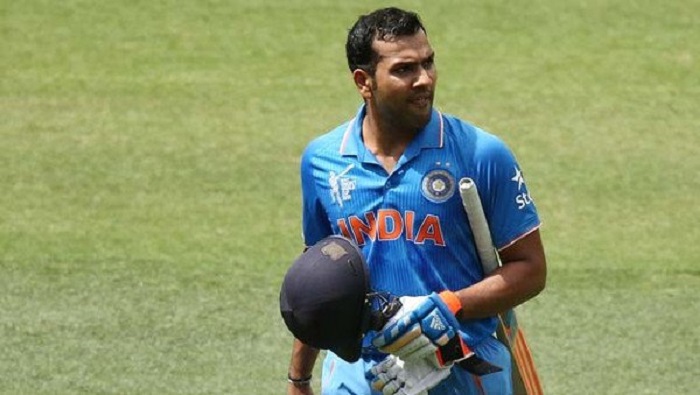 As Rohit Sharma walked back to the pavilion after getting dismissed for 124 off 127 balls, the Australians would have every reason to feel slightly hard done by.
Batting in the 90's before reaching his century, Sharma had clearly knicked a delivery back to the wicketkeeper. However, he stayed glued to his spot amid fervent appeals from the Australians. The Umpire's finger too didn't budge.
Replays showed that Sharma had clearly knicked the ball, technically rendering him out.
The incident is sure to bring up the age-old ethical debate in cricket about batsmen expected to walk when they know that they have edged the ball or that they have been dismissed. It is expected to be discussed even more if the extra 30 runs that Sharma added after being dismissed turn out to be the deciding factor between victory and defeat for the Australians.
Meanwhile, India would hope to set another 300 par score for the Australians to chase, as they look to regain a foothold in the ODI series by leveling it at 1-1.