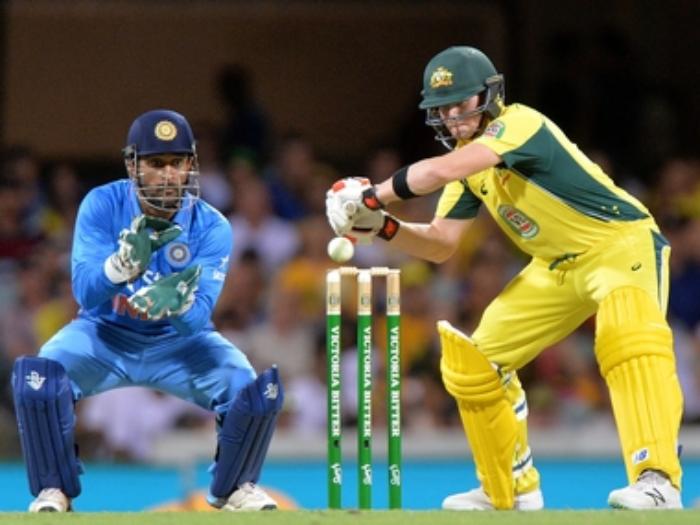 David Warner and Aaron Finch have put up over a 100 run opening partnership as Australia won the toss and chose to bat first in the 4th ODI at the Manuka Oval in Canberra.
Captain Mahendra Singh Dhoni has been criticised in some quarters for not including Ravichandran Ashwin in the starting line up. Dhoni chose Bhubaneshwar Kumar instead - a player who has enjoyed only moderate success in the entire series. As Finch and Warner currently continue to pile on the runs, one wonders if the inclusion of Ashwin would have stemmed the flow of runs at this stage.
With the series already out of their hand, India will look to avoid a whitewash. A win for Australia today would leave them with only the last ODI to win.
This is the first match in the series where Australia are batting first. It would be interesting to see how the Indian batsmen would react to being set a 320+ target to chase - a score they have not managed to reach in all three innings of the series so far.
At the same time, it is contingent on the Indian bowling for India to win the match, having failed to perform well for the whole series. A quick wicket at this stage is the bare minimum that is required.