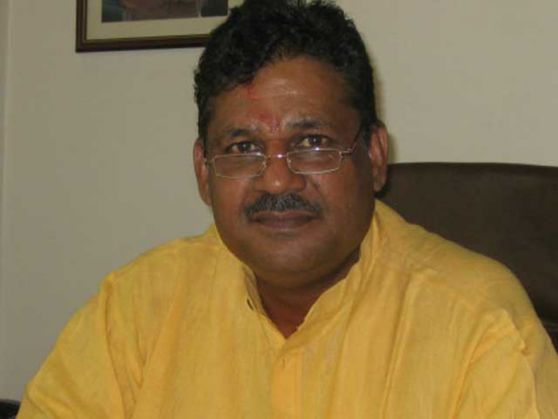 Former Indian cricketer Kirti Azad has slammed the prospect of Sri Lanka or the UAE hosting the much awaited series between India and Pakistan in December, and described the idea as 'very funny'.
"If you play a series either in Sri Lanka or UAE, what's the use of doing that? The condition in Pakistan is not at all safe and they won't come to India. Sri Lanka or UAE, I find it very funny," The BJP MP said.
Repeating that the BCCI considers itself above law, Azad insisted that the Indian board should become little bit more serious.
"The BCCI seems to be above the law of a land and that's the most unfortunate part about the BCCI. They work as an independent sovereign state. They feel that they could do anything and get away with it. It's their birth right. So I feel that the BCCI should be little bit more serious," the 56-year-old said.
Lashing out at the BCCI, Azad said he failed to understand the mentality of the Indian cricket board.
"I failed to understand the mentality of the BCCI because only a few months ago, secretary Anurag Thakur has said that terror and talks can't go together. I am a strong believer. Relations if India and Pakistan had to improve would have improved with these bilateral series we have been playing from a very long time. But it hasn't .So I again say it with all conviction that terror and talks can't go together. They should first look into the mirror and then speak to the government asking for ties with Pakistan," he added.
Earlier, Sri Lanka had reportedly come up as a likeliest neutral venue for the proposed bilateral series during a meeting between the top officials of India and Pakistan's cricket board in Dubai. The BCCI had also proposed a series of three ODI's and two T20's between 15 December and 7 January to be played in India after it seemed to be difficult to play series in United Arab Emirates.
But PCB chief Shahryar Khan refused the proposal, saying he is concerned about the safety of Pakistani players, which he would not compromise at any cost. According to a memorandum of understanding (MoU) signed between the PCB and the BCCI, both countries are scheduled to play six series between 2015 and 2023 after a clearance from the Indian Government.
-ANI