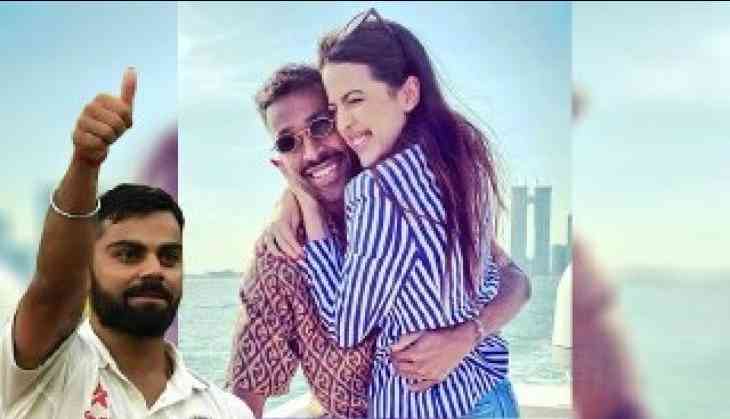 Indian cricketer Hardik Pandya took everyone by surprise on New Year's day as he announced his engagement with girlfriend Natasa Stankovicon on his official Instagram handle. Following Hardik's announcement, his India teammates, including captain Virat Kohli.
Earlier, Hardik, who made his relationship official, took to his official Instagram handle to share an image of himself and Natasa in which the actress can be seen wearing her ingagement ring.
Like many of us, it seemed like Virat Kohli was also taken by surprise with the announcement, as he left a comment on Hardik's post, stating, "Congratulations H. What a pleasant surprise, wish you guys great time ahead. God bless."
Kuldeep Yadav also left his wishes in the comment section for Hardik, saying "Lakh lakh vadhaaiyaan."
Also Read: Pakistani cricketer Shoaib Malik sends his fans witty Christmas greeting at India's expense
The 26-year-old has not featured for the national side since the T20I series against South Africa in September last year as he is recuperating from a back injury.
Hardik Pandya had been picked for India A squad which will tour to New Zealand. So it looks like it is just a matter of time till he make is comeback.
Also Read: Sanjay Manjrekar talks about 2019, looks back to Ravindra Jadeja, Harsha Bhogle ordeals